Eco Summit Brings Student Learning Outside
By Sinead Fegan
​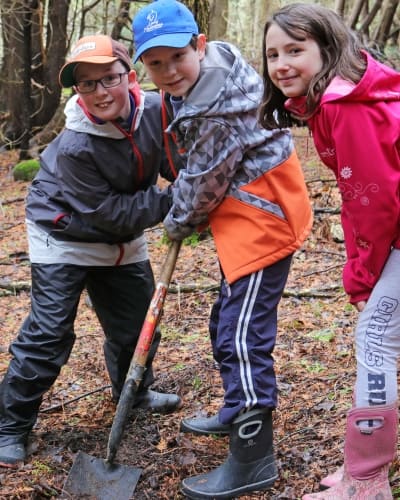 Photo Credit: Courtesy of Trillium Lakelands DSB
More than 120 students from 14 schools participated in the Trillium Lakelands District School Board (TLDSB) Eco Summit at Ken Reid Conservation Area in Kawartha Lakes on May 14.
Students from both elementary and secondary schools enjoyed a full day of eco-friendly workshops led by TLDSB staff and community partners. Numerous environmental activities were offered to the students including: nature art, trapping, Indigenous culture, invasive species, freshwater talk, water bug collection, tree identification, bird feeding, and survival skills. These activities are designed to engage students to become better citizens, stewards of the environment, and scientists.
Tyia, a Grade 7 student at Spruce Glen Public School, was one of the participants and says she enjoyed listening to the teachings from an Indigenous elder, who educated students on culture.
"Dave taught us about how the First Nations people view water, how women take care of the water, and why it's important," she said.
​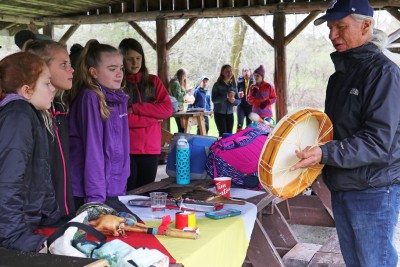 Photo Credit: Courtesy of Trillium Lakelands DSB
Students learned the importance of preserving our fresh water resources, and the benefits of fairly traded goods all while immersing themselves in the various components of spring and enjoying the planet that they live with every day.
"Understanding how to keep the earth healthy and clean, what past generations have affected the earth, and how we can help to make it better," are just some of the learnings that Tyia took away from the day.