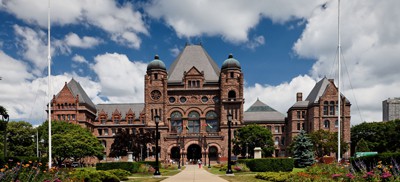 The Legislative Assembly of Ontario remains adjourned for the summer with Members of Provincial Parliament (MPPs) returning on September 13, 2021.
COVID-19 Update / Return to School Fall 2021
On August 13, OPSBA sent a letter to Premier Ford requesting that the government act as quickly as possible to implement a policy and strategy to make COVID-19 vaccination mandatory in Ontario schools. On August 17, the government responded, with Chief Medical Officer of Health Dr. Kieran Moore announcing a new plan to require the disclosure of vaccination status by education workers. Individuals who do not provide proof of full vaccination against COVID-19 will be required to undertake regular antigen testing. Dr. Moore also mentioned that Public Health Ontario is in active discussions with the Ministry of Education on having an immunization policy for students, and suggested that the process in place for other immunizations under the Immunization for School Pupils Act would likely be a prudent approach. OPSBA President Cathy Abraham issued a statement that day as well.
On August 18, the Ministry of Education sent a follow up memo to school boards with information about their requirements for an immunization disclosure policy. OPSBA will be meeting soon with the Deputy Minister and our counterpart associations to further discuss implementation.
Of note: Since the government announcement, many other groups, private and public, are communicating their employee vaccine mandate plans.
On August 16, Ontario announced it would be working with public health units to run COVID-19 vaccinations in schools. Clinics are expected to run before school starts and during the first few weeks of school. The program is part of the province's last mile strategy to target those who have yet to receive a first or second dose. As of August 15, more than 69 per cent of youth aged 12 to 17 have received a first dose of the COVID-19 vaccine and 56 per cent have received a second dose. With respect to consent at school-focused clinics, COVID-19 vaccines will only be provided if informed consent is received from the individual, including eligible students, as long as they have the capability to make this decision. Health care providers, the school, and families must respect a young person's decision regarding vaccination. Parents and guardians are encouraged to discuss vaccination with their children prior to attending a school vaccination clinic. In addition, the province has extended eligibility to the Pfizer vaccine to children born in 2009 starting on August 18.
The Ministry of Education has also shared the updated version of the COVID-19: Health, Safety and Operational Guidance for Schools 2021-22 to reflect the changes from the Ontario Chief Medical Officer of Health.
See the Ministry memo that was sent to school boards
Policy/Program Memorandum No.151: Professional Activity Days Devoted to Provincial Education Priorities
On August 18, the Ministry of Education sent a memo to school boards about revisions to PPM 151 for this school year, "to reflect the ministry's directions on PA Days as well as to provide additional considerations and resources pertaining to education priorities." Ontario Regulation 304: School Year Calendar, Professional Activity Days identifies three mandatory PA Days.
See the revised PPM 151
See Ontario Regulation 304: School Year Calendar, Professional Activity Days
Policy/Program Memorandum No. 166: Keeping Students Safe: Policy Framework for School Board Anti-Sex Trafficking Protocols
On August 16, the Ministry of Education shared information and resources to support new PPM 166, which was issued in early July and becomes effective July 6, 2021.
See the Ministry memo, to school boards, as well as two attachments:
Current Party Standings – 124 seats:
Progressive Conservative Party of Ontario – 70
New Democratic Party of Ontario – 40
Ontario Liberal Party – 7
Green Party of Ontario – 1
New Blue Party of Ontario: 1
Independent – 4
Vacant – 1
Federal Election – Monday, September 20, 2021
The Federal Election date has now been confirmed. A reminder that during federal elections, OPSBA advocates for non-partisan strategies to engage politicians on issues that affect public education and our children and youth. OPSBA has begun to review past materials and has connected with the Canadian School Boards Association (CSBA) about joint advocacy opportunities. Information and resources used in the 2019 Federal Election are available at: Federal and Other Provincial Issues – OPSBA and more information can be found at Elections Canada.  OPSBA has heard from a number of trustees regarding the use of schools as polling stations, which is an obligation under the Education Act, but safety concerns have been raised in light of the pandemic.  We encourage Boards to work with their local Public Health Unit in this regard.
Other News Releases and Information