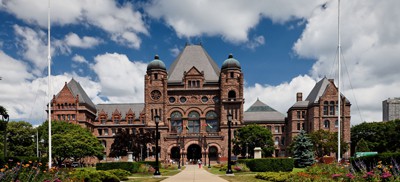 ​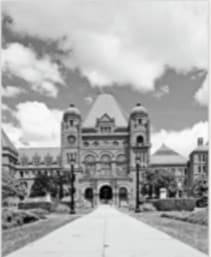 The Legislative Assembly of Ontario is currently adjourned for summer recess. MPPs will return on September 24, 2018. Please see below for an update on recent items.
Provincial Education Reform Consultation
On August 22, Premier Doug Ford and Education Minister Lisa Thompson released information about the government's upcoming curriculum consultations. The consultations will begin in September and will expand beyond just the Health and Physical Education curriculum — the province is also seeking feedback on the math curriculum; in-school job skills training; teaching financial literacy; improving standardized testing; and cellphone use in the classroom. The Ministry of Education reissued the 2010 curriculum for Grades 1 to 8 as an interim version to be used until a new curriculum is created. The government said it will also release a compendium to the current math curriculum that will allow teachers to move away from Discovery Math towards traditional memorization techniques. The curriculum consultations will take the form of online surveys, telephone town halls and an online submission platform. Minister Thompson also announced plans to strike a public interest committee to help develop a "Parents' Bill of Rights." A new government-run website "For the Parents" was also launched. OPSBA will be seeking more details about the timing for these consultations and how the Association and our members can respond. OPSBA President Cathy Abraham issued a statement via Twitter.
Click here for the government news release
Click here for the government backgrounder
NDP Critic Shuffle
Yesterday, NDP Leader Andrea Horwath announced new NDP Critic roles and that Sara Singh (Brampton Centre) and John Vanthof (Temiskaming-Cochrane) will be serving as Deputy Leaders. Marit Stiles (Davenport) becomes the party's new Education Critic. Prior to being elected in the recent provincial election, Ms. Stiles was a trustee with the Toronto District School Board. Click here for the press release.
Association of Municipalities of Ontario (AMO) Elects new President
Jamie McGarvey, Mayor of the Town of Parry Sound, was acclaimed President of the Association of Municipalities of Ontario (AMO) this week during their annual summer conference in Ottawa. OPSBA President Cathy Abraham sent a letter of congratulations to Mr. McGarvey, who will serve a two-year term.
Bill 5, Better Local Government Act, 2018 – Legal Action
Earlier in the week, Toronto city council voted to legally challenge the province's decision to cut the amount of city councillors. NDP leader Andrea Horwath said her party would introduce legislation that would require the agreement of local government to make any changes to municipal elections, and would also require meaningful public consultation on the changes. On August 9, the TDSB had a special board meeting and approved a new realignment plan for Trustee ward boundaries, which is now posted on their website. The board was given until August 14, 2018, to approve a boundary realignment plan.