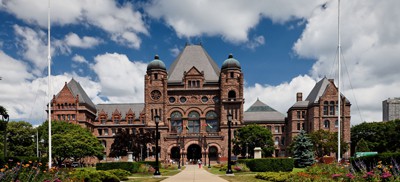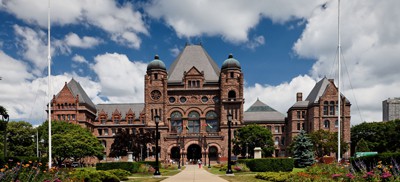 The Legislature is closed on Monday, November 13, for the Remembrance Day holiday. When the House returns on Tuesday, November 14, Finance Minister Charles Sousa will present his fall economic statement.
Treaties Recognition Week
The Ministry of Education announced $2.7 million to implement a revised curriculum on Indigenous histories, cultures and contributions in Grades 4 and 6 social studies classes and Grades 7, 8 and 10 history classes. The revisions, which were consulted on by residential schools survivors, First Nations, Métis and Inuit partners, are in response to the Truth and Reconciliation Commission's Calls to Action. The announcement was made during Ontario's second annual Treaties Recognition Week. Indigenous Relations Minister David Zimmer also recognized November 8 as Aboriginal Veterans Day.
News Release, Ministry of Education
News Release, Ministry of Indigenous Relations and Reconciliation
Liquor Control Board of Ontario and Cannabis Legalization
The LCBO announced the first 14 municipalities that will be assigned cannabis retail stores on July 1, 2018. The selected municipalities include: Barrie, Brampton, Hamilton, Kingston, Kitchener, London, Mississauga, Ottawa, Sault Ste. Marie, Sudbury, Thunder Bay, Toronto, Vaughan and Windsor. Cannabis retail sites are to be accessible to the community, able to outshine existing illegal markets and be away from school zones. The LCBO and the Ministry of Finance are now working with the selected municipalities to discuss guidelines for siting stores. OPSBA will be advocating to ensure school boards and trustees are involved in these discussions.
Education Development Charges
OPSBA sent a letter to Education Minister Hunter recommending the creation of a working group to assess EDC by-law implications across the province and review the current regulation. OPSBA supports a revised regulation to allow more local flexibility for capital and renewal costs.​