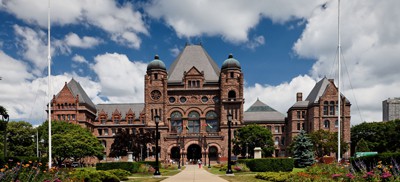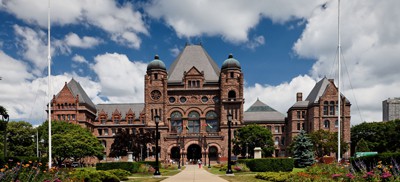 The Legislative Assembly of Ontario remains adjourned for summer recess. MPPs will return on September 24, 2018.
Education Funding Update
On August 24, the government issued memo B14 -Update: Education Funding for 2018–19. The memo contains information about new initiatives and programs, as well as "Efficiencies and Redistributions for 2018–19." Included in this section are changes to executive compensation (previously announced) and trustee honoraria. With regards to honoraria the memo states:
"Compensation adjustments are being suspended until the new government can conduct a review and put in place an appropriate expenditure management strategy. As a result, the ministry will not be increasing the base amount for the school board trustees' honorarium as announced in the 2018–19 GSN memo (2018:B06). The base amount for district school board trustees will remain at $5,900. The ministry may review trustee honoraria in the future. In addition, the ministry will not be providing the trustees of Section 68 School Authorities an honorarium as announced in the 2018–19 Section 68 SB Memo (2018: SB13)."
OPSBA will be following up with the ministry's governance branch about this and the other components that were included in the previous government's governance review.
Math Strategy
On August 28, Minister of Education Lisa Thompson sent a note to board chairs that included the release of a "teacher's guide and a parent fact sheet that highlight some of the fundamental math concepts and skills in the current curriculum." Boards are required to include math improvement strategies in their improvement plans and share these with the Ministry by November 30, 2018. The ministry is also requesting boards to dedicate an upcoming PA day to focus on math skills.
Ontario Human Rights Commission (OHRC)
On August 29, the Ontario Human Rights Commission (OHRC) released its new report, Policy on accessible education for students with disabilities, along with recommendations on how to best meet legal obligations under Ontario's Human Rights Code. The report includes recommendations for "the government, schools and post-secondary institutions should take to make the education system inclusive, function effectively and allow students with disabilities to thrive." OPSBA will be reviewing the report and follow up with its member boards for their feedback as well.
Ontario Government Planning for Prosperity Online Consultation – Includes Education Qs
On August 29, 2018, Treasury Board President Peter Bethlenfalvy announced a three week online public consultation, called Planning for Prosperity. It will run from August 29, 2018, to September 21, 2018, and is to complement the government's current line-by-line review of all government programs and services. The survey focusses on eight areas: Children's and Social Services, Education, Environment and Resources, Economic Development, General Government and Other Services, Health, Justice and Postsecondary and Training. It also includes an opportunity for people to provide up to three ideas or suggestions to improve the delivery of programs and services.
Other information
The Canadian Civil Liberties Association and a concerned parent filed a Notice of Application with Ontario's Superior Court of Justice to fight the rollback of the 2015 H&PE curriculum. The legal challenge argues the implementation of the outdated curriculum violates students' rights to equality and security under Charter of Rights and Freedoms; violates the Human Rights Code by discriminating against sexual orientation, gender identity and gender expression; and fails to promote "an inclusive school climate," as required under Ontario's Education Act. This is the second challenge to the curriculum changes — LGBTQ rights lawyers brought a complaint to the Ontario Human Rights Tribunal in early August on behalf of six Ontario families, including one with a transgender student.
The provincial government confirmed that it will not be releasing ministerial mandate letters. Prime Minister Justin Trudeau made the mandate letters for his first cabinet public in 2015; the trend quickly spread across most provinces, including in Ontario under Kathleen Wynne. The letters are subject to cabinet confidentiality and cannot be accessed by Freedom of Information requests.
On August 30, 2018, the day she took over her new role, new Deputy Minister of Education Nancy Naylor sent a note to stakeholders.​