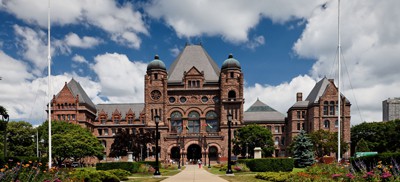 The Legislative Assembly of Ontario remains adjourned for Winter Recess and will resume on February 20, 2018.
PC Party of Ontario
Following recent news and announcements, interim Ontario PC Leader Vic Fedeli announced a mini critic shuffle.
MPP Lisa Thompson will take the role of Caucus Chair and has been appointed as the PC Caucus representative to the Ontario PC Fund Board. Thompson represents the riding of Huron-Bruce, and will continue to serve as the Indigenous Relations and Reconciliation Critic.
MPP Lisa MacLeod will take the role of Finance Critic. MacLeod represents the riding of Nepean-Carleton, and will continue to serve as the Treasury Board Critic and Anti-Racism Secretariat Critic.
MPP Lorne Coe will take the role of Education Critic. Coe represents the riding of Whitby-Oshawa, and will continue to serve as the Post-Secondary Education Critic.
The PC executive met with its leadership organization committee on Wednesday night to determine the details of the PC leadership race. The leadership vote will be held on March 10.
Canadian School Boards Association (CSBA) and Nova Scotia School Boards Association
In response to the review and decision conducted by the Nova Scotia government to abolish school board trustees, CSBA held a news conference to convey their frustration and anger over the removal of local democracy and the role of the democratically elected trustee. OPSBA sent a letter to Zach Churchill, Nova Scotia's Minister of Education and Early Childhood Development.
Trustee Determination and Distribution Guide 2018
On January 31, the Ministry of Education sent a memo to Directors of Education regarding the 2018 school board elections. The Determination and Distribution Guide outlines the steps and process to be used by school boards to decide how to distribute trustees across the board's jurisdiction. Boards can begin this work after receiving their Population of Electoral Group Report from the Municipal Property Assessment Corporation, which is expected to arrive before February 15, 2018. The Ontario Education Services Corporation (OESC) provides a calculator to assist school boards with the determination and distribution of their elected trustee positions. The calculator can be found on the OESC's website.
See Trustee Determination and Distribution Guide 2018
See Ontario Regulation 412/00: Election to and Representation on District School Boards
Bill 191, Education Amendment Act (Fetal Alcohol Spectrum Disorder), 2017
This bill was introduced the second last day before winter recess by Liberal MPP Sophie Kiwala, MPP (Kingston and the Islands). It has only received First Reading.​ This is a private member's bill – not legislation introduced by the Minister of Education or any other member of the Liberal Cabinet. OPSBA will reach out to the Ministry of Education to determine their support as not everything is best dealt with through amendments to the Education Act. We are also connecting with our member boards about the current work being done on this issue. This bill would require boards to promote awareness and understanding of Fetal Alcohol Spectrum Disorder (FASD), including best practices to support pupils who may have FASD. It would also require boards to facilitate collaboration with parents and FASD Support Groups.
Other information
January 30, 2018 – New Education Minister Indira Naidoo-Harris sent several letters to various stakeholders, including a letter to associations.
January 30, 2018 – The Ministry of Infrastructure issued a news release announcing four new projects supporting Community Hubs through the Surplus Property Transition Initiative (SPTI).
February 1, 2018 – Following the cabinet shuffle announcement earlier this month, the Liberal government issued a news release listing changes to their roster of Parliamentary Assistants.​