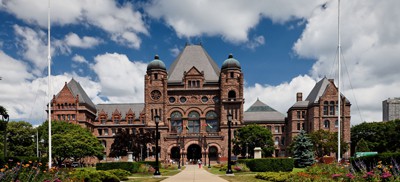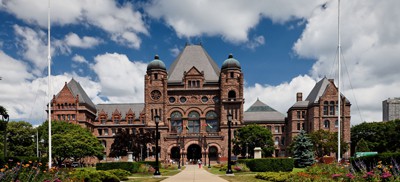 The Legislative Assembly of Ontario rose for summer recess on June 1, 2017, and returns on September 11, 2017. Current party standings among the 107 MPPs are:
Ontario Liberal Party: 57
Progressive Conservative Party of Ontario: 28
New Democratic Party of Ontario: 20
Independent: 1
Vacant: 1
Throughout the year, OPSBA provided submissions on the following matters:
June 2017 – OPSBA Submission re: Rural and Remote Education Review
May 15, 2017 – OPSBA Submission re: Bill 114, Anti-Racism Act
April 26, 2017 – OPSBA Submission re: Bill 65, Safer School Zones Act
April 3, 2017 – OPSBA Submission re: Bill 68, Modernizing Ontario's Municipal Legislation Act
March 17, 2017 – OPSBA Response to the Ministry Consultation on the Well-Being Engagement Paper
March 8, 2017 – Joint Association Submission to Standing Committee on General Government re: Bill 92, School Boards Collective Bargaining Amendment Act
February 10, 2017 – Joint Association Letter to Min. Hunter re: consultation on the School Boards Collective Bargaining Act
February 1, 2017 – OPSBA Submission regarding Building a Better Future – Early Years and Child Care Discussion Paper
January 18, 2017 – OPSBA submission re: the 2017 Pre-Budget Consultations
January 11, 2017 – OPSBA Brief to the Ministry of Education Regarding 2017-18 Education Funding Engagement Guide / GSN
November 28, 2016 – OPSBA Submission regarding Bill 45, Election Statute Law Amendment Act, 2016
November 23, 2016 –  OPSBA Submission regarding before-and-after-school care for kindergarten to Grade 6 draft policies and guidelines for school boards
October 20, 2016 – OPSBA Submission regarding proposed amendments to the Ministry of Environment and Climate Change's Safe Drinking Water Act, Ontario Reg. 243
October 11, 2016 – OPSBA Submission to the Consultation re: Gender and Sex Information on Government IDs and Forms
Current/Upcoming Legislation
Bill 142, Construction Lien Amendment Act, 2017
Introduced on May 31, 2017, by Attorney General Yasir Naqvi.
Legislation is to address the three topics that were considered as part of the mandate of the Construction Lien Act review and included:
Modernizing the lien and holdback process;
Introducing rules around prompt payment; and
Creating an adjudicative process for resolving disputes.
OPSBA and the other school board/trustee associations all share a consultant working on this project on our behalf.
Bill 148, Fair Workplaces, Better Jobs Act, 2017
Introduced on June 1, 2017, by Minister of Labour Kevin Daniel.
The legislation builds upon the final Changing Workplaces Review – a 420-page report containing 173 recommendations for how the province can improve its workplace regulations.
It recommends the government legislate that all part-time, contract and seasonal employees be paid equally to comparable full-time employees at the same company.
It recommends increasing vacation pay from two weeks to three weeks after an employee has worked for the same employer for more than five years.
The Changing Workplaces Review calls for the consolidation of the Employment Standards Act, the Labour Relations Act and the Occupational Health and Safety Act into a new Workplace Rights Act.
It stresses the need to improve public awareness of workplace rights, for both employers and employees.
The bill was referred to the Standing Committee on Finance and Economic Affairs, which was given permission from the House to meet over the summer to study the bill. The House voted unanimously to grant the workplace reform legislation first reading.
Rural and Remote Education Review
On March 6, 2017, a letter was sent to school boards and municipalities from Education Minister Mitzie Hunter and Infrastructure Minister Bob Chiarelli. The letter addresses "impacts of recent pupil accommodation reviews" and announces the creation of a Rural and Remote Education Review. Three parliamentary assistants have been appointed to lead engagement and research gathering on how to sustain a strong education system in rural and remote Ontario. These individuals are: Education Parliamentary Assistant (PA) Granville Anderson; Agriculture, Food and Rural Affairs PA Grant Crack; and Municipal Affairs PA Lou Rinaldi.
The Ministry consultations began May 5 and continued until May 26, 2017. OPSBA posted information on our website and created a package of materials for our members that included key messages and copies of our recent submission on the Pupil Accommodation Review Guidelines, Funding and Community Hubs.
The deadline for comments for this consultation is June 9, 2017 – OPSBA has asked for an extension. OSPBA has been gathering feedback from the sessions as well as the discussion at the recent Policy Development Work Team, Executive Council and Board of Directors.
OPSBA has connected with AMO/ROMA as well as the other school board/trustee associations.
Ombudsman Stats (September 2015 –)
| | | | |
| --- | --- | --- | --- |
| Month | School Boards | Universities | Municipalities |
| End of September 2015 | 117 | ​ | ​ |
| October | 170 | ​ | ​ |
| November | 205 | ​ | ​ |
| December | 246 | ​ | ​ |
| January | 295 | 37 | 441 |
| February | 348 | 61 | 722 |
| March | 389 | 89 | 920 |
| April | 444 | 104 | 1212 |
| May | 502 | 121 | 1470 |
| June | 608 | 140 | 1746 |
| July | 641 | 152 | 1995 |
| August | 683 | 166 | 2155 |
| September 2016 | 859 | 190 | 2487 |
| October | 974 | 205 | 2736 |
| November | 1058 | 218 | 2995 |
| December | 1100 | 232 | 3191 |
| January 2017 | 1168 | 249 | 3492 |
| February | 1255 | 264 | 3726 |
| March | 1336 | 270 | 3986 |
| April | 1387 | 283 | 4172 |
| May | 1512 | 298 | 4387 |