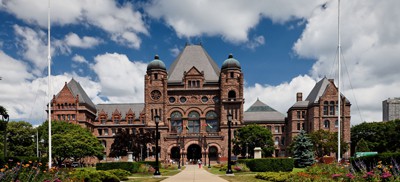 This update includes news on:
Legislative Business for the Week of May 8
Bill 98, Better Schools and Student Outcomes Act, 2023 – Update
OPSBA Upcoming Initiatives – Take Your MPP to School Day
Reminder: Ministry of Education Survey re: in-person Meeting Attendance
Province of Quebec Legislation: Quebec's Bill 23
Other News and Information
Legislative Business for Week of May 8
Members of Provincial Parliament (MPPs) were at Queen's Park last week and much time was spent moving ahead several pieces of government legislation including:
Liberal MPP Mitzie Hunter's last day in the legislature was May 10 and she was granted time to make a brief statement about her departure. "In my nearly 10 years in the legislature, I have sat on both sides of this house: minority government, majority government, and opposition. What can I say, it's been a journey," she said. "All I want to say to all of you, is thank you. Stay tuned — the best is yet to come."
MPPs sit next week and will then be off for their last constituency week that follows the Victoria Day weekend. The last sitting day is Thursday, June 8, 2022.
This legislation was introduced on April 17 by Stephen Lecce, Minister of Education. The bill proposes changes to the Early Childhood Educators Act, 2007, the Education Act, and the Ontario College of Teachers Act, 1996.
Last week, OPSBA Present Cathy Abraham and Executive Director Stephanie Donaldson presented to the Standing Committee on Social Policy. Their timeslot was shared with Skills Ontario and the Toronto DSB. The Ottawa-Carleton DSB also addressed the Committee, as did two individual school board trustees from our member boards. Many other boards sent in written submissions.
See the OPSBA final submission.  Our full remarks and a wrap-up of the Q&A will be available in Hansard at a later date.
Next Steps:
OPSBA will continue to monitor and follow the bill as it moves through the legislative process. Bill 98 amendments (if any) were due to the Committee last week, with

clause-by-clause review occurring May 16 – the same day as the feedback deadline for the Ontario's Regulatory Registry posting.  The OPSBA submission will be shared there as well to this

Feedback email.
Following clausal review, the Bill returns to the House for Third Reading debate.
OPSBA will continue to work with the Ministry of Education and the Minister's office on the numerous guidelines, polices and regulations that will stem from this Bill.
OPSBA Upcoming Initiatives
Take Your MPP to School Day – Tuesday, May 23 to Friday, May 26, 2023
The objective of this week long initiative is to raise the awareness among MPPs of the role of trustees and build upon the relationships with MPPs following OPSBA's Advocacy Day in November 2022. It's also an opportunity to showcase the amazing students, staff, and programs happening in your local schools, as well as the local realities of education in your communities. A "Save the Date" flyer has been shared with MPPs and sent to both their Queen's Park and local constituency offices. Senior staff have been working with political staff to promote internally among the parties and OPSBA will publicize centrally as well. OPSBA staff are also creating an advocacy sheet regarding Bill 98 to share with MPPs and this will be shared next week.
Trustees should connect with their OPSBA Board of Director member(s) who have been the local leads coordinating local school visits. Please remember to promote on social media as well using #MPPSchoolDay.
Reminder: Ministry of Education Survey re: in-person Meeting Attendance
The Ministry of Education has launched a survey to examine the impact of physical (in-person) attendance requirements for board and board committee meetings, particularly on geographically large, northern and rural boards. The ministry is seeking input from board chairs, board members, chairs and members of certain committees, Directors of Education and supervisory officers. The feedback collected will help inform potential amendments to Ontario Regulation 463/97: "Electronic Meetings and Meeting Attendance."
There are a total of 19 questions – most of them multiple choice (see survey questions). The survey deadline is May 19, 2023. OPSBA will respond to the survey through our work groups and request an extension if required.
Quebec's Bill 23
The Quebec government's recently introduced (May 4) legislation is called Bill 23, An Act to amend the Education Act concerning certain educational services for four-year-old students from underprivileged backgrounds. Our Canadian School Boards Association (CSBA) partner, the Quebec English School Boards Association (QESBA), has indicated the bill is of serious concern. President Dan Lamoureux said in a May 4 news release that this is "another attempt by this government not only to centralize power but also remove our communities' rights to manage and control our institutions by virtue of the Canadian Charter of Rights and Freedoms." Bill 23 would give the minister more powers, including the power to appoint "director generals" in school service centres and the power to reverse decisions made by those same employees. QESBA has stated, "the introduction of Bill 23 also violates the spirit of the stay of Bill 40, issued in August of 2020 by the Quebec Superior Court, and confirmed by the Quebec Court of Appeal, which suspended modifications to the school governance model in the English network pending a decision on the merits of the case. Justice Sylvain Lussier's decision on the constitutionality of Bill 40 is pending since he took the case under deliberation in June of 2021."  OPSBA and CSBA will continue monitor this legislation.
Other News Releases and Information