YRDSB Hosts Board-Wide Indigenous Culture Training Sessions
By YRDSB Communications Staff
​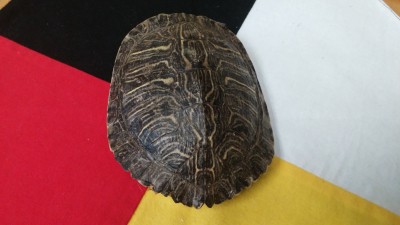 Photo Credit: Courtesy of York Region DSB
In early 2019, York Region District School Board (YRDSB) held a board-wide session focused on Canadian history and the impact on Indigenous communities, including residential schools.
While he acknowledges that topic may be uncomfortable for some, YRDSB First Nations, Métis and Inuit Education Coordinator Andrew McConnell said attendees were appreciative of the training, as many educators did not learn about this type of history when they were in school.
The training was identified as a call-to-action by the Truth and Reconciliation Commission and mandated by the YRDSB Senior Team, as when they prepared to release the Indigenous Education and Equity Strategy, they determined there needed to be support around it. It wasn't just teachers that took part in the training, as McConnell said they've since provided training to managers' groups, trustees, and support staff just to name a few.
While the Board already offered Cultural Competency Training sessions in collaboration with local First Nations communities, after the Feb. 1 presentation, the Board had to add three Cultural Competency Training sessions to its calendar and it still wasn't enough to satisfy the demand. McConnell attributed the boost in interest to people being willing to admit they don't know about this aspect of Canadian history, and asking themselves, "Why don't I know it?"
In the future, McConnell and his team are planning to reach out to self-identified Indigenous students and their families to ask them what results they are seeing at the classroom level and get their opinion on it. There is also a plan in place for further training regarding the important contributions Indigenous peoples have made to their communities. This is part of YRDSB's ongoing commitment to increasing student and staff understanding about First Nations, Métis and Inuit perspectives, histories, and cultures.
Further to this commitment, YRDSB's 2019 Quest Conference will be focused on Indigenous Education and Equity.