2021 Federal Election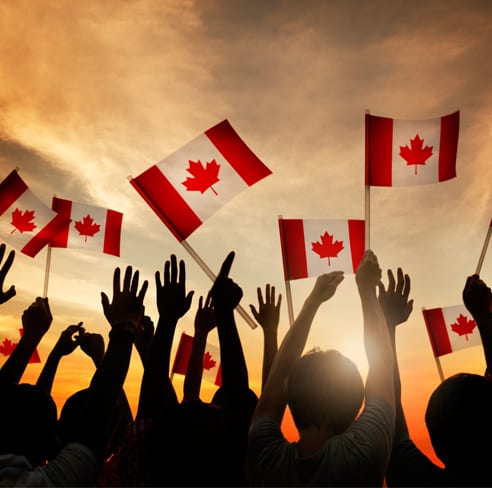 The 2021 Canadian federal election took place on September 20. On this day, Canadians elected Members of Parliament (MPs) across the country, with the Liberals winning a minority mandate. MPs are elected to represent the views of their constituents in the legislative assembly. The policies of government are far-reaching. These decisions affect everyone, whether or not they have children in the school system. During federal elections, the Ontario Public School Boards' Association (OPSBA) advocates for non-partisan strategies to engage politicians on issues that affect public education and our children and youth.
OPSBA Federal Election Resource Guide for School Boards and Trustees
This Guide was developed with input from OPSBA senior staff, the Policy Development Work Team, and from the Canadian School Boards Association (CSBA). The guide includes background information on several education related topics and questions to ask both candidates and parties.
Download the Federal Election Resource Guide
Party Platforms
Canadian School Boards Association Advocacy
Letters to Party Leaders
Justin Trudeau – Liberal Party
Erin O'Toole – Conservative Party
Jagmeet Singh – New Democratic Party
Yves-François Blanchet – Bloc Québécois
About the Canadian Schools Boards Association
Ontario school boards have been represented at the Federal level through membership in the Canadian School Boards Association (CSBA) since 1923.  Since its inception in 1988 OPSBA has maintained its CSBA membership. The CSBA members are provincial school boards associations. Today, the CSBA members represent just over 250 school boards serving more than three million elementary and secondary school students. The CSBA advocates excellence for each and every student and promotes the value of locally elected school boards.  CSBA maximizes efforts through provincial, national and international collaboration, research, information sharing, strategic partnerships and actions.
While Canada's constitution places education within provincial jurisdictions, there are many issues pertinent to education that either arise at the federal level or take on a national perspective when they become a matter of priority in every province.  In these areas, the Canadian School Boards Association gives its members a national voice and a place at the table when matters that are pan-Canadian in their import are under discussion. Membership in our national association provides opportunities for influence beyond what an individual provincial association may be able to accomplish on its own.
The work of CSBA is structured within a highly collaborative framework with individual member associations taking the lead on specific initiatives for the benefit of all members.
Building relationships is a pillar of the CSBA advocacy strategy.  CSBA has worked to build a healthy and open relationship with the Council of Ministers of Education Canada (CMEC) and regularly shares information and policy priorities with CMEC.  CSBA National Office and the CMEC Secretariat relationship is a mirror of the relationships that provincial school board associations build with their provincial Ministry of Education.
The CSBA enjoys excellent relations with the Conference Board of Canada, the Canadian Council of Chief Executives, and the Canadian Chamber of Commerce, as well as engaging in open dialogue with such organisations as the Canadian Teachers Federation, Canadian Parents for French, and the Canadian Association of School Administrators.
CSBA is able to provide cost-effective research and information through its association with such organisations as the Society for the Advancement of Excellence in Education, Statistics Canada, Anaphylaxis Canada, the Conference Board of Canada, and the Centre for Excellence in Promoting Relationships and Eliminating Violence (PREVNet).
In concert with the Canadian School Boards Association (CSBA) and the Council of Ministers of Education, OPSBA has continued its lobbying efforts on Copyright issues to advocate for fair arrangements that will support the needs of students and teachers in our classrooms. We join as well with CSBA in furthering our goals in areas such as the provincial implications of the federal budget, relief on GST, challenges for education in rural areas, the effects of declining enrolment, support for the settlement needs of newcomer students, improving education outcomes for aboriginal children and youth and strengthening the role of school trustees.
Submissions to the Federal Government
Provincial Issues Outside of Ontario
Manitoba
March 16, 2021 – OPSBA statement on Manitoba's decision to eliminate school boards
Nova Scotia
February 23, 2018 – CSBA Letter to Nova Scotia Premier Stephen McNeil
January 31, 2018 – OPSBA Letter to Nova Scotia Education Minister re: Nova Scotia school boards
Quebec
April 3, 2019 – OPSBA Letter to Québec Minister of Education re: Support for the Québec English School Boards Association and the Fédération des commissions scolaires du Québec
July 15, 2015 – OPSBA Submission to the Quebec Election Systems Study Panel
Report of the Quebec Elections Systems Study Panel (Jenning Reports)
On Sept. 16, 2015, the Quebec English School Boards Association, the Quebec Community Groups Network, the English Parents Community Association and the Quebec Federation of Home and Schools released the Jennings Report, containing the findings of the Elections Systems Study Panel. This panel was created to study electoral systems and the possible application of a new system for school board elections in Quebec. To read the report, click here.
May 13, 2016 – The Government of Quebec abandoned Bill 86, which was set to amend the Education Act to abolish commissioners (trustees) and replace them with local school councils. Read the Quebec English School Boards Association's position on the news.