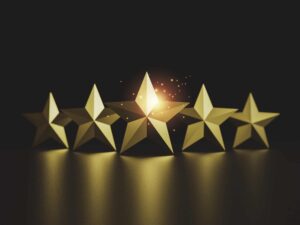 The Ontario Public School Boards' Association Awards Program strives to recognize some of the outstanding contributions made by individuals across Ontario to our educational system. While it is impossible to honour all those special people who make a difference, the recipients of these awards represent the many people who work behind the scenes and make our schools and educational system better.
The OPSBA awards honour dedicated people who demonstrated their own commitment to public education and showed us the way. We congratulate the recipients of these awards.
2023 OPSBA Awards
Know an amazing trustee, teacher, education worker, student or community member who deserves to be recognized for making a difference in their local school or community? Nominations for the 2023 OPSBA Awards are now open! The nomination form can be accessed online.
The nomination deadline for all awards, except for the Bernardine Yackman Memorial Award is April 3, 2023.
The nomination deadline for the Bernardine Yackman Memorial Award is June 7, 2023.
The recipient of this student award is selected on the basis of a sound academic record throughout their career, accompanied by outstanding community service and leadership. The 2022 Award of Merit was presented to Alexandra Elmslie, John F. Ross Collegiate, Upper Grand DSB.
A Certificate of Recognition was awarded to the following students:
Jessica Kellow, Englehardt HS, Upper Grand DSB
Tabarak Al-Delaimi, Sir Wilfred Laurier, Ottawa Carleton DSB
These awards are presented by local boards to volunteers for outstanding, exemplary and/or unique contributions to the overall well-being of the school or community through in-school, board-wide, extra-curricular and/or volunteer activity. The 2021 Award of Excellence was presented to Erin Kahkonen, President, Gorham and Ware Home and School Association, Lakehead DSB.
OPSBA Achievement Awards were presented to the following individuals:
Chris and Robin Cooper, Algoma DSB
Elizabeth Carlton, Bluewater DSB
Aline Saleem, Durham DSB
Stephen Crowther, Durham DSB
Carolynn McCarron, Durham DSB
Stephanie Vesey, Durham DSB
Rihanna Harris, Hastings and Prince Edward DSB
Carl Creatchman, Hamilton-Wentworth DSB
Pamela Spragg, Hamilton-Wentworth DSB
Brenda Gardiner, Hamilton-Wentworth DSB
Alison Lyver, Kawartha Pine Ridge DSB
Sheri Meiklejohn, Kawartha Pine Ridge DSB
Patti Freeburn, Kawartha Pine Ridge DSB
Constance Hodson, Principal, Kawartha Pine Ridge DSB
Dawn Magee, Keewatin-Patricia DSB
Fergus Penner, Keewatin-Patricia DSB
Cecile Marcino, Keewatin-Patricia DSB
Erin Kahkonen, Lakehead DSB
Dan Hendry, Limestone DSB
Louri Snider, Limestone DSB
Anne McCrank, Near North DSB
Angela Ayeni, Peel DSB
Tracy Alli, Peel DSB
Caroline Alli, Early Childhood Educator, Peel DSB
Yonnette Dey, Peel DSB
Patrika Daws, Peel DSB
Mr. Hutchins, Simcoe County DSB
Christopher Klassen, Simcoe County DSB
Mona Parsram, Simcoe County DSB
Jonathan Carr, York Region DSB
The Bernardine Yackman Memorial Award honours a trustee who has served a Northern Ontario public school board. Nominations are reviewed at the end of June and presented at the Northern Region Meeting and Program in October. Judging for the award takes place in September. The 2022 recipients are Jay Aspin, Near North DSB retired trustee, and Raymond Roy, Rainy River DSB retired trustee.
The President's Award recognizes persons with 25 years of trustee service in public education. The 2022 recipients are:
Jane Bryce, Lambton Kent DSB
Rose Kitney, Kawartha Pine Ridge DSB
Angela Lloyd, Kawartha Pine Ridge DSB
Susan Thayer, Algoma DSB
John Hendry, Waterloo Region DSB
Marilyn McComb, Bluewater DSB
This award is given to an active or retired public school trustee for outstanding service as a public school trustee. The 2022 recipient is Trustee Judith Brown, Limestone DSB.
The Fred L. Bartlett Memorial Award is given to an active or retired member of the teaching profession for outstanding contribution to education in Ontario. This may consist of constructive participation in education affairs over a number of years or for work on some recent and specific project which has had provincial impact. The 2022 recipient is Kimiko Shibata, Teacher, Waterloo Region DSB.
Additional Information
For further information, contact inquire@opsba.org.