Arts Features: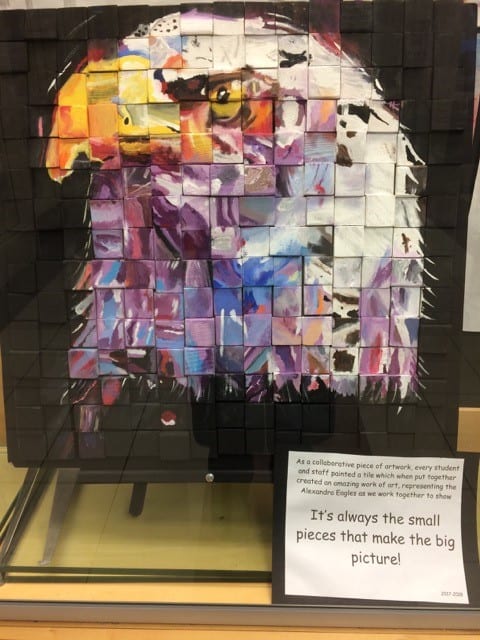 Bluewater District School Board
Alexandra Community School Brings School Mascot to Life
A collaborative art project at Bluewater District School Board's Alexandra Community School in Owen Sound has brought the school's eagle mascot to life. Over 200 wooden tiles were painted individually by students and staff to create the image, which was unveiled earlier in the school year at the school's monthly Eagle Feather assembly. The identity of the painting, which was inspired, led, and completed by JK/SK teacher Rachelle Williams, was kept secret until the time of the unveiling. The project involved distributing a small wooden tile and a piece of paper containing part of the illustration to every student and staff member. Each had the responsibility of replicating on their tile the design they had been given on paper. The eagle artwork, which now sits in the school's front display case for all to see, is a representation of the Alexandra school community working together to show how it is always the small pieces that make the big picture!