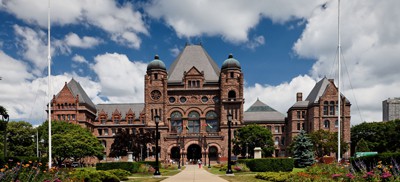 The Legislative Assembly of Ontario remains adjourned for the summer with Members of Provincial Parliament (MPPs) returning on September 13, 2021.
COVID-19 Update / Return to School Fall 2021
Following recent information from the Ministry of Education about the fall return to school, the Ministry of Health (MOH) has released an updated COVID-19 Guidance: School Case, Contact, and Outbreak Management document. The Ministry of Education has indicated that their August 3rd document, COVID-19: Health, safety and operational guidance for schools (2021-22), will be revised to reflect the MOH changes.
On August 13, OPSBA sent a letter to Premier Doug Ford about mandatory vaccinations. Copies were sent to the Minister of Health, Christine Elliot and Minister of Education, Stephen Lecce.
OPSBA's Transitioning from the COVID-19 School Experience Discussion Paper – Video and Community Survey
OPSBA's Transitioning from the COVID-19 School Experience Discussion Paper reflects the initial thinking of Association membership from first-hand accounts of remote learning during the pandemic, in all manner of school and geographic settings. This process of reflection has revealed two compelling realities: that a worrisome number of students have been unable to profit from remote forms of learning; and that several innovative practices in pedagogy and leadership have emerged that should be preserved and implemented on a broader scale post-pandemic. OPSBA has launched an online survey to help inform public education advocacy to the provincial government throughout the 2021-22 school year and beyond. We are asking community members throughout Ontario to share some of their thoughts about learning online during the COVID-19 pandemic and the post-pandemic school and learning environment. The survey, with a deadline of November 30, 2021, can be accessed at:
https://www.surveymonkey.com/r/COVID19andSchoolOntario
There are eight questions in the survey, which should take about 10 minutes to complete. This survey is completely anonymous and participation is completely voluntary. To allow more meaningful analysis of the results, some of the survey questions are mandatory. If one is missed, the user will be reminded at the end to complete those specific questions.  We have created a dashboard and anyone who has completed the survey will receive an active link to see how others have responded.
Watch the video about Transitioning from the COVID-19 School Experience
Possible Federal Election
There are rumours that the Liberal government will call an election and set Voting Day for Monday, September 20, 2021. During federal elections, OPSBA advocates for non-partisan strategies to engage politicians on issues that affect public education and our children and youth. OPSBA will be reviewing past materials and work with the Canadian School Boards Association (CSBA) on joint advocacy opportunities. Information and resources used in the 2019 Federal Election is available at Federal and Other Provincial Issues – OPSBA.
For more information, visit Elections Canada.
ETFO Annual Meeting – August 17 to 19, 2021
The 2021 Annual Meeting of the Elementary Teachers' Federation of Ontario (ETFO) will be conducted virtually from August 17 to 19, 2021. At this meeting, ETFO will elect its executive team, including a new president to replace Sam Hammond.
For more information, visit the ETFO website.
AMO Virtual 2021 AGM and Conference
The City of London is hosting this year's virtual AMO conference from August 15 to 18. Registration is online. Premier Doug Ford and Municipal Affairs Minister Steve Clark will deliver speeches on the conference's first day, before signing the Memorandum of Understanding that is renewed every year promising the province will consult AMO on matters impacting municipalities. This year will mark the 20th anniversary of the original signing. Two ministers' forums, which are often referred to as "the Bear Pit," are on the agenda. One forum is about strengthening health and social services and the other is focused on post-Covid economic recovery.
Other News Releases and Information