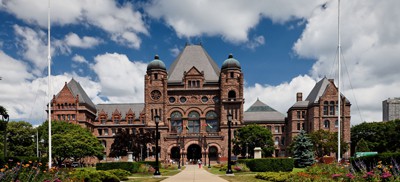 The Legislative Assembly of Ontario has now risen for Winter Recess with Members of Provincial Parliaments returning on February, 22, 2022. The government did issue a news release, Protecting our Progress and Building Ontario, summarizing their fall session.
Recent Legislation
Bill 43, Build Ontario Act (Budget Measures), 2021
This legislation was introduced on November 4, 2021 by Finance Minister Peter Bethlenfalvy. It contains 21 Schedules or changes to various Acts, which will implement the details of the Fall Economic Statement and the "Build Ontario" plan.
Current Status: Royal Assent on December 9, 2021
Bill 34, Anti-Asian Racism Education Month Act, 2021
This legislation was reintroduced by PC MPP Vincent Ke on October 27, 2021. The Bill, if passed, proclaims May in each year as Anti-Asian Racism Education Month.
Current Status: Royal Assent on December 9, 2021.
NOTE: Many school boards have completed their organization board meetings and held elections and confirmed appointments. Please note that recent legislative changes affecting the next term of office for school board trustees means a new term start date of November 15, 2022, instead of December 1, 2022.
The Ministry of Education has sent two memos:
COVID-19 Update / Return to School Fall 2021
As of the morning of December 10, 2,156 cases of COVID-19 have been reported in publicly funded schools in the past 14 days. Of those cases, 1,957 are students, 201 are staff, and 28 are not identified. Sixteen of the 4,844 schools in the province are currently closed. On December 10, Chief Medical Officer of Health Dr. Kieran Moore announced a slate of new measures intended to slow the spread of COVID-19, in the face of rapidly rising case numbers, ICU admissions, and the arrival of the Omicron variant. These measures include:
Delaying the lifting of proof of vaccination requirements beyond January 17, aligned with the reopening plan that stipulated that doing so was contingent on the absence of concerning trends.
Effective January 4, requiring the use of the enhanced vaccine certificate with QR code and the Verify Ontario app in settings where proof of vaccination is required. The QR code can be used digitally or by printing a paper copy. Individuals can download their enhanced certificate with QR code by visiting https://covid-19.ontario.ca/book-vaccine/.
Strengthening the verification process for medical exemptions and clinical trial exemptions by requiring a certificate with a QR code. Organizations and businesses that are under the provincial proof-of-vaccination system will be advised to no longer accept physician notes as of January 10.
Effective December 20, requiring proof of vaccination for youth aged 12 to 17 years participating in organized sports at recreational facilities.
Ontarians are strongly advised to limit their social gatherings and the number of gatherings they attend over the holiday season. Additional precautions should be taken if all individuals are not fully vaccinated or where vaccination status is unknown. Employers in all industries should make every effort to allow employees to work from home.
The province is launching a holiday testing blitz next week to offer voluntary rapid antigen screening to asymptomatic individuals free of charge. Two million rapid tests will be provided at pop-up testing sites in high-traffic settings such as malls, retail settings, holiday markets and transit hubs.
On December 13 at 8 a.m., individuals aged 50 and over will be eligible to schedule their booster dose appointment. This will expand booster eligibility to approximately 5.5 million people. Expanded booster dose eligibility to all Ontarians 18 years of age and older will occur on January 4, with appointments to be booked approximately six months after receiving a second dose.
See the government's Backgrounder
On December 7, the government, in consultation with Dr. Moore, extended its pause on the lifting of capacity limits in remaining higher-risk settings where proof of vaccination is required. These settings include:
food or drink establishments with dance facilities such as night clubs and wedding receptions in meeting/event spaces where there is dancing;
strip clubs; and
sex clubs and bathhouses.
Children aged five to 11 are eligible to book their appointment to receive the vaccine. To get answers to their questions, parents, caregivers and children are encouraged to call the Provincial Vaccine Confidence Line that can be accessed by calling the Provincial Vaccine Contact Centre at 1-833-943-3900, or visit COVID-19 Vaccine Consult Service to book a confidential phone appointment with a SickKids clinician.
Other News Releases and Information