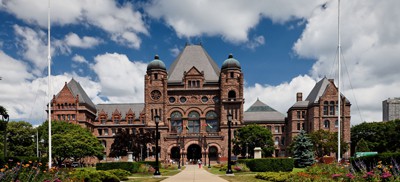 The House reconvened this week for four days to allow Labour Minister Laurie Scott to introduce Bill 67, Labour Relations Amendment Act (Protecting Ontario's Power Supply). The legislation is aimed at preventing a strike or lockout at Ontario Power Generation and sets out a mechanism for binding arbitration between OPG and the Power Workers' Union. The bill was time allocated and passed Third Reading this morning and received Royal Assent as well. The Legislature has now risen for winter recess with MPPs back on February 19, 2019. Please see below for an update on recent items…
Education Funding – 2019-2020 GSN and EPO
Earlier this week, OPSBA provided the Ministry of Education with our submission for the 2019-2020 Grants for Student Needs (GSN). Our submission was based on feedback received from the OPSBA Board of Directors at our regional meetings, input from senior staff, and input from our member boards through Senior Business Officials. It focuses on the needs and pressures facing member boards and also reflects the Association's overall priorities and the ongoing work of OPSBA's work teams.
Our submission follows last week's announcement regarding Education Program Other (EPO) Funding. OPSBA did issue a public statement and continues to follow up with member board's about their individual and local impacts.
Click here for our 2019-2020 Grants for Student Needs (GSN) submission
Click here for our EPO statement
Pre-Budget Consultations
The Standing Committee on Finance and Economic Affairs will be holding Pre-budget Consultations/public hearings in the new year to give people and organizations a chance to tell the government what matters to them ahead of the government's first spring budget. The list of dates are:
January 15 and 29 — Toronto
January 21 — Dryden
January 22 —Timmins
January 23 — Ottawa
January 24 — Sarnia
January 25 — Kitchener-Waterloo
January 28 — Peterborough
Deadlines:
Monday, January 7, 2019 – for those wishing to be considered to make an oral presentation to the Committee on January 15, 2019.
Tuesday, January 8, 2019 – for those wishing to be considered to make an oral presentation to the Committee during the week of January 21, on January 28, or on January 29, 2019.
Tuesday, January 29, 2019 – for those who wish to send a written submission.
The clerk, Timothy Bryan, can be reached at: comm-financeaffairs@ola.org
Provincial Education Reform Consultation
Last week OPSBA shared with the Ministry of Education our submission to the government's Consultation: Education in Ontario. In the new year, we will follow up with the ministry as to next steps and how the consolidated feedback will be shared with stakeholders and the public.
Click here for our submission
Bill 36, Cannabis Statute Law Amendment Act, 2018
On December 13, Attorney General Caroline Mulroney and Minister of Finance Vic Fedeli announced changes are being made to the licensing process for recreational retail cannabis stores in Ontario. The province will only issue up to 25 licences for retail cannabis shops to start when they open for business in April 2019, citing concerns over national supply shortages. Municipalities have until January 22, 2019, to opt out of having stores in their communities.
Click here for the government news release
Click here for additional information from the province's cannabis regulator, the Alcohol and Gaming Corporation (AGCO)
DON'T FORGET! – OPSBA's 2019 Public Education Symposium (PES)
Registration is now open for PES, which occurs January 24 to 26, 2019. Keynote speakers include: Michael "Pinball" Clemons and Don Drummond.
Click here for more information