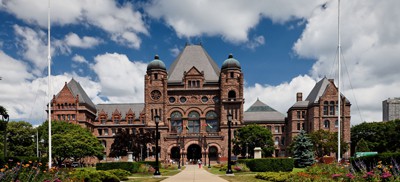 The Legislative Assembly of Ontario remains on winter break and is scheduled to return on February 16, 2021, but could return a week earlier to extend the latest state of emergency declaration.
COVID-19 Update
On January 20, the government announced, through a media statement from Minister Stephen Lecce, that all schools in the following Public Health Units (PHUs) would be permitted to reopen to in-person instruction on January 25:
Grey Bruce
Haliburton, Kawartha, Pine Ridge
Hastings and Prince Edward
Kingston, Frontenac & Lennox & Addington
Leeds, Grenville and Lanark
Peterborough
Renfrew County
This means that all schools in four additional OPSBA member district school boards were permitted to open to in-person instruction: Limestone, Renfrew County, Hastings and Prince Edward, and Bluewater. This is in addition to those schools and boards in northern Ontario that are already open to in-person learning as of January 11.
Some school boards noted in the statement span across multiple PHUs and will have some schools providing in-person instruction and some continuing to operate remotely. These are Kawartha Pine Ridge, Trillium Lakelands, and Upper Canada. All other southern Ontario school boards will continue to provide remote learning to all students until further notice.
On January 20, the Minister issued a statement and distributed a memo to school boards. The memo includes information about enhanced health and safety measures that are being added to the Guide to reopening Ontario's schools.
Cases and Vaccination
Due to the onset of virtual learning across the province this week and the winter break, cases of COVID-19 in publicly funded schools were not reported in the past 14 days in southern Ontario schools. However, as of January 12, cases in northern schools are now being reported on the government's website once again. As of this morning, 12 cases of COVID-19 cases had been reported in northern schools in the past 14 days. Of those cases, three are students, three are staff, and six are not identified.
2021-2022 Grant For Student Needs – OPSBA Submission
On January 21, OPSBA sent a submission in response to the Ministry of Education's 2021-22 Education Funding Guide, as well as to share key areas that we know are of importance to student well-being and achievement. OPSBA's Education Program and Policy Development Work Teams provided the lead on this submission with input also gathered from students, our Indigenous Trustees' Council, business officials within our member boards, and senior OPSBA staff. We also connected with the Council of Senior Business Officials (COSBO) and are aligned in many of our recommendations.
The submission was supported by a news release and backgrounder.
Ontario Government / Ministry of Finance Pre-Budget Consultations
Announced late last week, the government will be conducting pre-budget consultations seeking input from Ontarians. The consultation includes an opportunity to share written submissions and to participate in an online survey that contains a question about funding priorities. Options include improving education for students, building more hospitals and schools, and bringing broadband to underserved areas. OPSBA will be sending in a version of its GSN submission for this additional consultation and encourages school boards to also participate by sending in their boards' submissions and for trustees to complete the survey. Written submissions are due February 12, 2021, and are to be sent to: submissions@ontario.ca.
We are also aware the Ministry of Finance has reached out to some school board chairs to participate in local virtual consultations and this is being considered depending on the region.
Visit the 2021 Budget consultations webpage for more details
See the government survey
OPSBA Public Education Symposium 2021
OPSBA's Public Education Symposium will be held as a virtual event on January 28, 2021 from 10 a.m. to 3:30 p.m. See the OPSBA website for more information.
OPSBA Speakers and Professional Development Sessions – Next Speaker February 11, 2021
OPSBA is continuing its plans to bring inspiring, informative speakers and virtual workshops through a series of speakers and PD sessions. Following the success of our first session in early December with guest speaker Sachin Maharaj, our next session will be held February 11, from 12 noon to 1 p.m. via Zoom. Our speaker will be Dr. Hayley Hamilton (Senior Scientist and Co-Head, Population Health, CAMH & Associate Professor, Dalla Lana School of Public Health). She will speak with trustees about mental health and well-being among students – pre-pandemic and the likely implications of the pandemic on student mental health. She will also discuss mental health among adults in general during the pandemic, talk about the challenges trustees and board staff are facing and speak about supports and coping. More information and a link to the meeting will be sent out in advance.
Other News Releases and Information