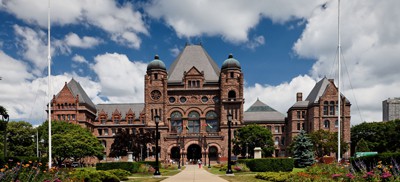 Provincial Election – Parliamentary Assistants Announced
The government has announced its Parliamentary Assistants with two new MPPs assigned to the Minister of Education: former Durham DSB Trustee Patrice Barnes and Matthew Rae. MPP Barnes (Ajax) was an active member of OPSBA's Board of Directors and Work Groups. MPP Rae (Perth-Wellington) served on the PC Party of Ontario Executive for the past five years and was working for an education non-profit focused on STEM and entrepreneurship. OPSBA congratulates MPP Barnes and MPP Rae and will be contacting their staff about an upcoming meeting opportunity. Parliamentary Assistants support ministers with legislative and committee matters, including special projects and assignments. They also play a key role in building relationships and communicating government initiatives across the province.
See the full list of Parliamentary Assistants at: Premier Doug Ford Unveils Parliamentary Assistants | Ontario Newsroom
Minister Lecce held another virtual meeting with the four school board/trustee associations to discuss upcoming priorities and shared an end-of-year statement with the sector. He has been asked to attend the upcoming Indigenous Trustees' Council Meeting in late August and a meeting of the OPSBA Board of Directors. We are still awaiting the timelines for the government's summer session, with media reports indicating that this may occur in August.
The New Democratic Party of Ontario has confirmed their appointment of Toronto—Danforth MPP Peter Tabuns, as interim leader. There is no confirmed timing for an interim Liberal leader. OPSBA will continue to monitor NDP and Liberal announcements regarding shadow cabinets and list of opposition critics.
Other News Releases and Information