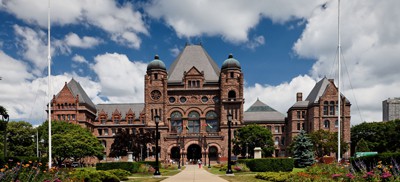 This update includes:
Update on Legislative Business for Week of March 20
OPSBA's Provincial Budget Overview
OPSBA's Recent Advocacy and Actions

AMO Open Letter re: Homelessness
Teacher Supply and Demand Action Table

Catch Up Payments Deadline
Other News and Information
Legislative Business for Week of March 20
Members of Provincial Parliament were back at Queen's Park after a constituency week. The Hamilton Centre by-election held on March 16 resulted in NDP candidate Sarah Jama becoming Ontario's newest MPP. She won with 54% of the vote and will be sworn in on March 27. The results for the other candidates are: Liberal Deirdre Pike (20%), PC Pete Wiesner (15.5%), and Green Party Lucia Iannantuono (7%.) The voter turnout was 22%. Official results are available at Elections Ontario and give the total number of marked, declined, and rejected ballots for each poll.
In other news, MPP Vincent Ke (Don Valley North), who was elected last June as a Progressive Conservative, has resigned from the PC caucus and is now sitting as an Independent. Merrilee Fullerton has also resigned as MPP for Kanata-Carleton and as Minister of Children, Community & Social Services, effective immediately.
There are two sitting weeks until the Easter constituency break in April.
2023-24 Provincial Budget
On March 23, Finance Minister Peter Bethlenfalvy delivered the 2023-24 Ontario Budget: Building a Strong Ontario. Compared to spending plans presented in the Fall Economic Statement, education spending was down $47 million over the past year, primarily due to school boards experiencing lower than forecasted non‐government revenue and implementation timing of the Canada‐wide Early Learning and Child Care Agreement, partially offset by increased school board spending, such as higher fuel costs for student transportation. Education sector funding is projected to be $34.7 billion, up from $32.4 billion last year. This funding will largely flow through the Grants for Student Needs (GSN), which are yet to be announced, but expected soon. By 2025-26, education sector expenses are projected to increase to $37.5 billion.
The government issued the news release, Building a Strong Ontario: 2023 Budget delivers plan for a resilient economy today and in the future and OPSBA provided its initial review of the 2023-24 Ontario Budget.
Bill 85, Building a Strong Ontario Act (Budget Measures), was tabled and granted first reading. The bill includes 10 Schedules or changes to various Acts with measures to implement the budget – there are no changes to the Education Act.
OPSBA Recent Advocacy and Actions
OPSBA signs AMO open letter on Ending Homelessness
OPSBA has joined AMO and other partners in calling on the provincial government and the Premier to acknowledge the homelessness crisis, commit to ending it and work with provincial partners on a plan to make it happen. To see AMO's open letter, co-signed by OPSBA President Cathy Abraham, visit Twitter.
OPSBA to Participate in Teacher Supply and Demand Action Table
OPSBA has been invited to participate in an Action Table created by the Ontario Teachers' Federation (OTF) and the Ministry of Education. The group will consist of senior staff within a number of education stakeholders and are meeting "to understand the current staffing challenges and to design possible solutions." The first meeting will be held next week.
Reminder: Upcoming OPSBA Regional Meetings: Eastern Region meeting was held Saturday, March 25. All other regions (Central East, Central West, Northern and Western) are meeting Saturday, April 1. All trustees are welcome and encouraged to attend.
Catch Up Payments – Deadline Approaching
Announced in the Fall 2022, the Minister of Education's "Catch Up Payments" includes one-time funding between $200 to $250 and "are available to parents to help their child get back on track during the 2022–23 school year." The deadline to apply is March 31, 2023. For information on how to apply, visit  Catch Up Payments.
Other News Releases and Information