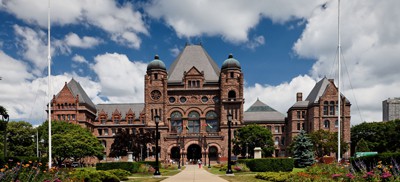 ​
Bill 92, School Boards Collective Bargaining Amendment Act
On March 27, 2017, Royal Assent was granted by the Lieutenant Governor for Bill 92, School Boards Collective Bargaining Amendment Act, 2017.
Bill 114, Anti-Racism Act, 2017
On March 29, 2017, Anti-Racism Minister Michael Coteau introduced a government bill entitled Bill 114, Anti-Racism Act. The bill enshrines the Anti-Racism Directorate into law. It also develops a plan for implementing Ontario's three-year anti-racism strategy, measuring its effectiveness and reviewing it every five years. Bill 114 will enable the province to mandate various levels of government to collect "disaggregated" race-based data so it can study how specific races experience systemic racism. In 2017, Ontario will begin collecting race data on the following issues: child welfare, K-12 education, the justice system and mental health.
Click here for the news release.
Bill 68, Modernizing Ontario's Municipal Legislation Act, 2016
On March 23, 2017, Bill 68 was referred to the Standing Committee on Social Policy. Public hearing dates have been posted and will occur in Toronto on April 4, 10, and 11, 2017. Those interested in making an oral presentation need to contact the clerk by 9 a.m. on April 3, 2017. Written submissions are due by 6 p.m. on April 11, 2017. The clerk Katch Koch, can be contacted at kkoch@ola.org.
Other Information: