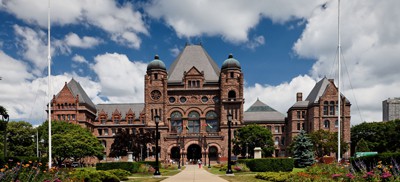 ​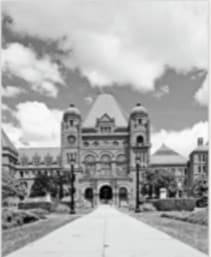 The Legislative Assembly of Ontario will be quiet the week of May 23 to 27 as MPPs are on a constituency week. They return on May 30 and will have 8 remaining sitting days before they rise for summer recess after June 9, 2016. The following is a summary of recent activities:
Quebec's Education Minister Pierre Moreau announced he was abandoning his school board governance legislation (Bill 86). The bill would have eliminated school board elections and replaced commissioners (trustees) with a council comprising of parents, school staff and community members. The Quebec English School Boards Association issued a news release. Last summer OPSBA send a letter to Quebec Election Systems Study Panel opposing this legislation.
On May 11, 2016, the Canadian School Boards Association sent a letter to Prime Minister Trudeau in support of Bill C-241, An Act to amend the Excise Tax Act (school authorities). This is a Private Member's bill introduced by PC Kevin Waugh that seeks to allow school boards to receive the full 100% GST rebate. OPSBA joined as a signatory in the CSBA letter that states, "The Canadian School Boards Association unanimously supports BILL C-241, An Act to amend the Excise Tax Act (school authorities). This proposed bill would amend theExcise Tax Act so as to increase the goods and services tax rebate rate for school authorities from 68% to 100%." The bill has begun Second Reading but does not have the support of the Liberal government.
On May 17, 2016, the Ministry of Education posted a regulatory consultation regarding child care wait list fees. The government is proposing to ban wait list fees or deposits in favour of a clear policy about wait lists and admissions for licensed child care centres. The deadline for feedback is July 4, 2016.
On May 17, 2016, the Minister of Education re-introduced the Protecting Students Act. The bill aims to protect children by improving the investigative and disciplinary functions of the Ontario College of Teachers. The bill would ensure a teacher's certificate is automatically revoked if he or she is found guilty of sexual abuse or child pornography charges. It would also increase the requirement of school boards to report teacher misconduct to the Ontario College of Teachers, and subsequently require the college to make all the decisions of its disciplinary committee public. The bill was originally introduced in 2013 but never moved past second reading.