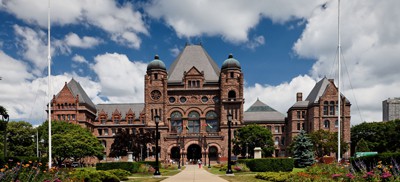 ​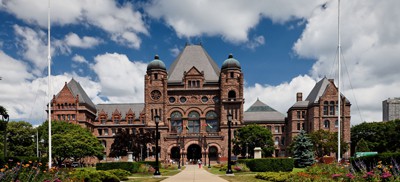 Bill 45, Election Statute Law Amendment Act, 2016
Attorney General Yasir Naqvi introduced this legislation on October 19, 2016. The bill includes recommendations made by Ontario's Chief Electoral Officer to promote voter participation and improve/modernize the election process.
This bill had been referred to the Standing Committee on General Government. The bill was time allocated with public hearings to take place on November 28, 2016. OPSBA is finalizing its submission and will be sending it to the committee.
Draft Before-and-After School Programs Kindergarten – Grade 6 Policies and Guidelines for School Boards
Last week, OPSBA, via its Policy Development Work Team and Early Learning Leads at member boards, submitted feedback to a ministry draft policy and guideline document regarding before-and-after-school programming.  Click here for a copy of our submission.
Building a Better Future: A Discussion Paper for Transforming Early Years and Child Care in Ontario
On November 23, 2016, new Associate Minister of Education, Indira Naidoo-Harris launched a new child care consultation paper.
This discussion paper looks at four pillars:

Access – to licensed child care and early years programs
Parent Choice and Flexibility – in choosing and find child care in school, community and home settings
Affordability – for differing income levels and geography
Quality – through established province-wide outcomes

Consultation will include regional sessions across the province, town hall discussions, targeted stakeholder engagement, including parents. There is also to be a digital and social media strategy planned to reach more Ontarians.
More information and the opportunity to submit feedback can be found at: https://www.ontario.ca/morechildcare
Ontario Anti-Racism Directorate Public Meetings
On November 23, Deputy Minister Bruce Rodrigues sent Directors of Education an invitation to upcoming public community meetings. Locations include London, Thunder Bay, Windsor and Ottawa.
Campaign 2000 2016 Annual Report Card
Last week, Ontario Campaign 2000 released its 2016 annual report card on child and family poverty in Ontario, entitled The Time To Act Is Now: Ontario Children Can't Wait.
2016 marks the half-way point in Ontario's second Poverty Reduction Strategy (PRS).The provincial report shows that one in six children under 18 and one in five children under six live in poverty in Ontario. Yet child poverty is not inevitable.
The report also outlines policy recommendations to address the issues children and families are struggling with across the province. Children in Ontario can't wait any longer, the time to act is now to make key investments and end child and family poverty in the province.