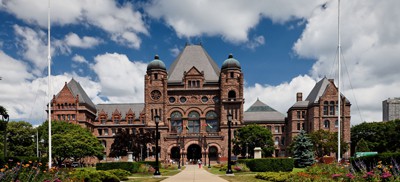 MPPs return to the Legislative Assembly of Ontario on October 15, 2018.
Bill 36, Cannabis Statute Law Amendment Act, 2018
On October 11, OPSBA sent a submission to the Standing Committee on Social Policy. Clause-by-clause consideration will be held on October 15 and the bill (with amendments or not) will report back to the House on October 16, 2018.
Attorney General Caroline Mulroney announced an advertising campaign aimed at educating youth about the risks and rules of recreational cannabis use. The campaign will begin the week of October 15 and include ads on social media, television, and the internet. Ontarians will be able to legally purchase recreational cannabis online exclusively on October 17 from the Ontario Cannabis Store (OCS) until April 2019 when the province expects retail stores to be open. The OCS has launched an education website to provide consumers with information to make informed choices.
Municipal and School Board Elections – 10 Days until Voting Day – Monday, October 22, 2018
Advance Voting has begun for some municipalities. Be sure to check your local municipality's website for advance voting dates, locations and hours. When voting in person, be sure to bring your voter ID card and/or proper identification showing your name and address.
Also, school board candidates have until 9 a.m. on October 19 to submit their profiles to TrusteeCandidateInfo@oesc-cseo.org. Profile information should include: name, school board, ward, photo, a brief biography, email address and website address.
Other Information
October 9, 2018 – News Release from the Office of the Premier:  Promises Made, Promises Kept: Ontario's Government for the People Marks 100 Days of Unprecedented Action​