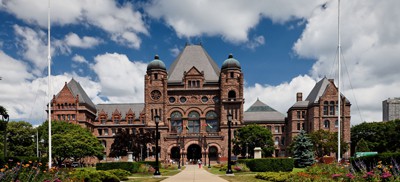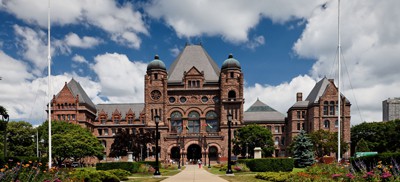 Bill 37, the Protecting Students Act
Bill 37, the Protecting Students Act, has begun to move quickly. On October 20, the bill had a successful time allocation motion led by the Liberals. The motion sets out a timetable for the bill to move to committee, conduct public hearings, consider amendments and return to the House. The bill has yet to be officially referred to the Standing Committee on Finance and Economic Affairs but this will happen on October 24, 2016.  There will be one day of public hearings – October 27, 2016. Those interested in addressing the committee in person must contact the clerk by 3 p.m. on October 24, 2016 – note this will be determined on a first come, first serve basis. All written submissions must be received by 6 p.m. on October 27, 2016.
Clerk Contact info:  Eric Rennie Tel: 416-325-3506 / erennie@ola.org
 This legislation was re-introduced by Education Minister Mitzie Hunter on October 5, 2016, and amends the Ontario College of Teachers Act by addressing the 49 recommendations adopted by College Council stemming from a 2012 review of the College's investigation and disciplinary practices and processes by former Ontario Chief Justice, the Honourable Patrick LeSage. The bill includes similar amendments to the Early Childhood Educators Act so that the two are more aligned.
| ​Date | ​Bill Stage | ​Activity | ​Committee |
| --- | --- | --- | --- |
| ​October 20, 2016 | ​ | ​Time allocated | ​ |
| ​October 19, 2016 | ​Second Reading | ​Debate | ​ |
| ​October 18, 2016 | ​Second Reading | ​Debate | ​ |
| ​October 17, 2016 | ​Second Reading | ​Debate | ​ |
| ​October 05, 2016 | ​First Reading | ​Carried | ​ |
Bill 45, Election Statute Law Amendment Act, 2016
Attorney General Yasir Naqvi introduced this legislation on October 19, 2016. The bill includes recommendations made by Ontario's Chief Electoral Officer to promote voter participation and improve/modernize the election process. OPSBA will be reviewing the bill and connecting with education stakeholders including Elections Ontario, Student Vote, the Ontario Principals' Council, the Council of Ontario Directors of Education and the teacher federations.
Legislation Highlights include:

Moving the next scheduled provincial election to June 7, 2018. (previously scheduled for October 4, 2018.) The revised date will allow a less crowded voting period as the next Municipal and School Board election will be held on October 22, 2018.
Permitting 16 and 17 year olds to be added to a provisional voter register. The minimum age to vote remains 18.
Allowing votes to be counted electronically.
Establishing the "Far North Electoral Boundaries Commission" to advise on the creation of up to two additional ridings in the far North.

More information can be found on the provincial news release and backgrounder.
Provincial By-elections Called in Ottawa-Vanier and Niagara West-Glanbrook
The Liberal government has announced that by-elections for the ridings of Ottawa-Vanier and Niagara West-Glanbrook will occur on November 17, 2016.
Not all candidates have been confirmed. Nominations close November 3, 2016 at 2 p.m.
Ministry of Environment and Climate Change's Safe Drinking Water Act Ontario, Reg.243
OPSBA's PDWT has submitted a response to this consultation with feedback from member boards. The Ontario Association of School Business Officials' (OASBO) Operations, Maintenance & Construction Committee (OMC) took the lead on this consultation by surveying Health & Safety Managers. Our response can be found under our Advocacy and Action web page.