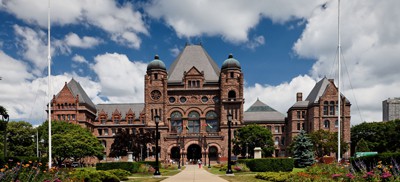 This update includes:
Update on Legislative Business for Week of April 3
Upcoming PD sessions for Trustees
Poverty Reduction Strategy (2022 Annual Report)
Elections Ontario Post-Election Report
Request for AODA Committee Members
Other News and Information
Legislative Business for Week of April 3
The Legislative Assembly of Ontario will not be in session next week as MPPs return to their home ridings for a constituency week. This past week, the government introduced two pieces of legislation:
NDP MPP Michael Mantha (Algoma—Manitoulin) has been removed from the NDP caucus and now sits as an Independent member. Liberal MPP Mitzie Hunter (Scarborough—Guildwood) has registered her candidacy in the upcoming mayoral race for the City of Toronto. She has yet to resign her seat in the legislature but has indicated she plans to do so before May 12 – the day nominations close and the official campaign period begins.
The Standing Committee on Finance and Economic Affairs released its complete pre-budget consultation report. OPSBA's recommendations are included (see page 7). The Association continues to monitor for the release of the Grants for Student Needs and Priorities and Partnerships Funding, which is expected later this month.
Current Party Standings:
Progressive Conservative Party of Ontario: 81 members
New Democratic Party of Ontario: 30 members
Ontario Liberal Party: 8 members
Green Party of Ontario: 1 members
Independent: 3 members
Vacant: 1 (Kanata-Carleton)
Ministry of Education/Osgoode Professional Development Sessions for School Board Leaders
The Ministry of Education is continuing its partnership with York University's Osgoode Hall Law School to provide a new two-part human rights professional development program. These follow the winter/spring 2021 program that focused on anti-Black racism and anti-Indigenous racism.
The 2023 program will consist of two half-day, live online sessions and is offered at a price of $245. It is designed for trustees, student trustees, directors of education and board senior leadership. Upon completion of both sessions, participants will be eligible to receive a confirmation of attendance and participation.
Disability Rights in Public Education – This program will provide school board leaders and trustees with a foundational understanding of disability rights in publicly funded education.
Sat., May 13, 9:30 a.m. to 1 p.m. OR Tues., May 23, 5:30 p.m. to 9 p.m.
Hate Activity in School Boards – This session will provide a foundational understanding of manifestations of hate and discrimination relevant to Ontario's publicly funded school boards.
Dates TBD – will launch in fall 2023
Registration is now open for these programs. For more information, visit the Osgoode PD website or email education@osgoode.yorku.ca.
Poverty Reduction Strategy (2022 Annual Report)
The province announced its 2020-2025 Poverty Reduction Strategy, Building a Strong Foundation for Success: Reducing Poverty in Ontario in December 2020 and tables annual updates. The 2022 Annual Report was released this past week and includes references to Ministry of Education programs to support their work including a Graduation Coach Program for Black Students, an Indigenous Graduation Coach program, the Federal/Provincial Child Care agreement and the Catch Up payments.
Elections Ontario 2022 Post-Event Report 43rd Ontario Provincial General Election
Earlier this week, Ontario's chief electoral officer Greg Essensa released his post-election report entitled, Resourcefulness & Resiliency, and called on the government to make several legislative changes to fix a wide range of issues with how provincial elections are carried out, including a recommendation to ban the publication of opinion polls on political party favourability ratings for two weeks before election day. "Political polls have the potential to influence election results by either motivating or demotivating electors," wrote Essensa in his report, which stressed 2022's record low turnout.
Note: Legislation that passed in 2020 created a single register of electors for both municipal and provincial elections. Elections Ontario will assume the full responsibility for the voters lists in 2024.
Other education-related recommendations and commentary were in regards to:
Setting election day to a day when schools are not in session;
The use of schools as voting locations;
Civics education within Ontario's secondary school curriculum; and
The Ontario Register of Future Voters
Reminder: OPSBA is preparing a post-mortem report as well and have discussed issues with both Association work groups and external partners.
Ministry for Seniors and Accessibility seeks Participants for Committee
The Minister for Seniors and Accessibility is now recruiting Ontarians, with expertise in accessible customer service and with lived experience of disability, to participate in the AODA Customer Service Standards Development Committee. The committee will be responsible for reviewing current accessibility requirements related to customer service under the Accessibility for Ontarians with Disabilities Act, 2005 (AODA). The review of the Customer Service Standards is set to launch its work in spring 2023 and run for 12 months.
To apply for membership on the Customer Service Standards Development Committee, applicants can email CSSDCrecruitment@ontario.ca by April 19, 2023. Applicants are encouraged to attach their resume or a short description of themselves, including relevant experience or expertise in accessible customer service and lived experience of disability. Accessibility accommodations are available on request for candidates taking part in the application and selection process.
For more information on qualifications for membership and the time commitment required, as well as remuneration, please visit the job description posted on LinkedIn.
Other News Releases and Information