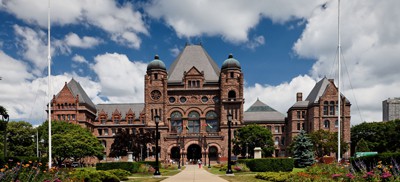 This update includes news on:
Recent Legislative Business
Ministry of Education Communications and Information – NEW TODAY – Ministry of Education memos re: Bill 98 Implementation
OPSBA Summer Advocacy Actions and Activities
Other News and Information
Recent Legislative Business
The Legislative Assembly of Ontario remains adjourned for summer recess and returns September 25, 2023. On July 27, by-elections were held for the ridings of Kanata—Carleton and Scarborough—Guildwood. The Liberals won both elections. Business owner Andrea Hazell will now represent Scarborough—Guildwood, and former Liberal MP Karen McCrimmon will represent Kanata—Carleton. For full details of the results, visit Elections Ontario.
Current Party Standings – 124 seats:
Progressive Conservative Party of Ontario: 81 members
New Democratic Party of Ontario: 29 members
Ontario Liberal Party: 9* members (*unofficial – the two new Liberal MPP-elects will most likely be sworn in when the Legislature resumes)
Green Party of Ontario: 1 member
Independent: 3 members
Vacant: 1 riding: Kitchener Centre (Laura Mae Lindo officially resigned on July 13, 2023. The government has up to six months to call a by-election.)
The Liberal Party has confirmed that the results of its leadership race will be announced on December 2 at the Metro Toronto Convention Centre. Voting will be held November 25 or 26, depending on the region. The party also released a full list of polling stations and the times they will be open. The Ontario New Democratic Party announced that Kevin Beaulieu has been chosen as the new provincial director, replacing outdoing director Lucy Watson. He officially assumed the role on July 24.
Also this week, Prime Minister Justin Trudeau announced a cabinet shuffle that saw many changes including MP (Kanata-Carleton) Jenna Sudds becoming Minister of Families, Children and Social Development, replacing MP Katrina Gould. OPSBA will reach out to the new Minister and her staff about the Association's work regarding a national school food policy. For the full list of changes, visit Prime Minister announces changes to the Ministry.
Ministry of Education Communications & Information
OPSBA Summer Advocacy Actions and Activities
Bill 98, Better Schools and Student Outcomes Act – Initial Regulations Consultation
On July 6, OPSBA sent in its submission regarding the initial regulations stemming from Bill 98, Better Schools and Student Outcomes Act. OPSBA's President and Executive Director also participated in a stakeholder meeting with the ministry about these postings and our submission was well received. Our document was supported by the input from senior staff and the Policy Development and Education Program Work Teams.
In addition, OPSBA sent a letter to ADM Patrick Case regarding the Association's Professional Development plans for the upcoming school year.
TODAY –  The Ministry of Education shared 4 documents with the sector:
The above documents were issued late the afternoon of July 28 — OPSBA staff will meet next week to review the contents and share any concerns.
Association of Municipalities of Ontario (AMO) Annual General Meeting and Conference
OPSBA President Cathy Abraham, OPSBA First Vice-President Kathleen Woodcock, and senior staff will be attending and meeting with key stakeholders at this year's AMO Conference which will be held in London, Ontario from August 20 to 23, 2023.
Other News Releases and Information