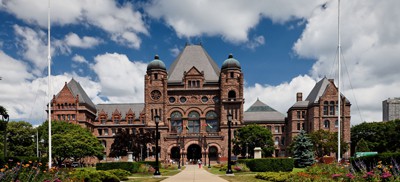 This update includes news on:
Legislative Business for the Week of June 12
Bill 98, Better Schools and Student Outcomes Act, 2023  – Initial Regulations Posted for Consultation
OPSBA Recent Advocacy and Actions
Ministry of Education Communications
OPSBA Annual General Meeting – Award Winners and Presentations
Other News and Information
Legislative Business for Week of June 12
The Legislative Assembly of Ontario has adjourned for summer recess. Members of Provincial Parliament (MPPs) will return on September 25 — two weeks later than previously scheduled on the parliamentary calendar. The schedule change will allow MPPs to attend the International Plowing Match, which starts on September 19 and will be held in Bowling Green, Ontario. The Ministry of Education's next Deputy Minister Kate Manson-Smith starts in her new role on June 19. She is currently the Deputy Minister of Municipal Affairs and Housing and has over 25 years of experience in the Ontario Public Service. OPSBA has requested an introductory meeting.
This legislation was introduced by the Minister of Education Stephen Lecce and received Royal Assent on June 8, 2023.  As part of its next step in the consultation process, the government has posted information regarding three regulations:
These were posted on the Ontario's Regulatory Registry on June 13, with a feedback deadline of July 12, 2023.  OPSBA will be providing a response to these regulation postings. Senior staff are meeting to discuss the proposed requirements, review our Bill 98 submission, and to consider any labour implications. OPSBA's Policy Development and Education Program Work Groups will be consulted on our final response. The Association will also be communicating with the ministry about the other items that were included in the legislation that have come into force and the areas that were to include sector consultation.
This week the ministry distributed a memo about the passage of Bill 98 and appendices that outlines the various parts of the legislation and their coming into force dates.
OPSBA Recent Advocacy and Actions
Ministry of Education Communications
OPSBA Annual General Meeting – Award Winners and Presentations
Last weekend's AGM was a tremendous success as more than 150 trustees and senior school board leadership came together to celebrate 35 years of OPSBA! Our first keynote speaker Karl Subban was especially inspiring as he pivoted to deliver an outstanding and inspiring presentation without electricity during a resort-wide power outage. Friday's keynote speaker, Njeri Damali Sojourner-Campbell of Hicks Morley LLP, took trustees through an important and comprehensive deep dive into their human rights and equity obligations as leaders of an education service-providing organization.  Many thanks are due to the additional panelists and speakers. Congratulations to our Thursday night OPSBA Trivia winners – the Budget Balancers, featuring members from the boards of Simcoe County and Bluewater.
Special acknowledgment was provided to the following trustees, who were given OPSBA Awards:
Many presenters have agreed to share their presentations which are available on 2023 AGM and Program. We look forward to hosting our next conferences – the Northern Regional Conference on October 13 and 14, 2023, in Sault Ste. Marie, and the 2024 Public Education Symposium from January 25 to 26, in Toronto.
Other News Releases and Information