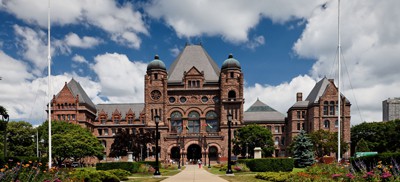 This update includes news on:
Legislative Business for the Week of May 29
Bill 98, Better Schools and Student Outcomes Act, 2023  – Third Reading Update
OPSBA Recent Advocacy and Actions
Ministry of Education Communications
Federal Government Virtual Discussion on a National School Food Policy
Reminder: OPSBA AGM Next Week
OSTA-AECO and Elections
Dismantling Systemic Racism – Trustee PD Opportunity
Other News and Information
Legislative Business for Week of May 29
Members of Provincial Parliament (MPPs) were in session this week at the Legislative Assembly of Ontario and have just four sitting days left for this session, rising after June 8, 2023.  The fall session is to begin on September 11, 2023.  Deputy Minister Nancy Naylor will be retiring at the end of June, with a new DM to be announced soon. OPSBA wishes DM Naylor all the best in retirement and thanks her for an impactful career in the Ontario Public Service.
Current Party Standings – 124 seats:
Progressive Conservative Party of Ontario: 81 members
New Democratic Party of Ontario: 30 members
Ontario Liberal Party: 7 members
Green Party of Ontario: 1 member
Independent: 3 members
Vacant: 2 ridings: Kanata—Carleton and Scarborough—Guildwood
This legislation was introduced on April 17 by Stephen Lecce, Minister of Education. The bill proposes changes to the Early Childhood Educators Act, 2007, the Education Act, and the Ontario College of Teachers Act, 1996.  This week, the Standing Committee on Social Policy concluded its clausal review of the legislation and it will return to the House for Third Reading debate next week on Tuesday, June 6, 2023.
The amended bill is availablehas been posted online. OPSBA will review the revised bill with legal counsel but changes to the Education Act involved the sections regarding Board Property (the specification of 10 years for a board's pupil accommodation plans instead of the vague term "future") and Code of Conduct/Integrity Commissioners (references to many timelines to be determined by regulation.) 
Important Note: The sections "Leveraging Surplus School Board Property" and "Trustee Conduct" come into force on day to be named by proclamation of the Lieutenant Governor, not upon Royal Assent. These would normally come into force once any guidelines, policies or regulations have been created and communicated with the sector.
OPSBA Recent Advocacy and Actions
OPSBA Response re: Ministry of Education Survey re: in-person Meeting Attendance
In addition to the individual trustees participating in the ministry survey, OPSBA also engaged its Policy Development and Education Program Work Group to provide a response that supported flexibility for our northern and more rural school board members.
OPSBA will continue to monitor for the release of the survey findings and for any changes to Ontario Regulation 463/97: "Electronic Meetings and Meeting Attendance."
OPSBA's Take Your MPP to School Day Initiative
This was the first time OPSBA has organized and coordinated provincial school visits with MPPs to align with a constituency week. It was a tremendous success with support from all political parties and the amazing local work done by local trustees. In total, nearly 50 MPPs have visited schools and more have been arranged for June. The initiative generated much coverage on social media using #MPPSchoolDay and a collection of the photos is available on Facebook.
Ministry of Education Communications
Federal Government Virtual Discussion On A National School Food Policy
The Honourable Karina Gould, Minister of Families, Children and Social Development is hosting a virtual discussion with youth grades 7-12 on school food (breakfast, lunch or snack programs where food is provided to students at school). During the discussion, questions will be asked about school food to understand young people's priorities, interests and concerns on the topic. The discussion will take place on June 3, 2023 at 1 p.m. EST on Zoom. Additional details and registration information can be found in the attached flyer.
Join us as we celebrate 35 years of OPSBA! Together we will determine priorities and directions for the coming year. From June 8 to 10, 2023, we'll be at the beautiful Blue Mountain Resort for an event packed with professional development, networking opportunities, and exciting speakers. This year's AGM will feature the incredibly inspiring Karl Subban and Njeri Damali Sojourner-Campbell as keynote speakers. Plus, with professional development sessions and plenty of opportunities to connect with fellow trustees, you'll leave with valuable insights and new relationships.
OPSBA's AGM also includes a welcome reception (and trivia!) to kick off the event, and we'll be concluding with the President's Dinner on Saturday night. Visit the 2023 OPSBA AGM & Program registration site to view the agenda and register.
OSTA-AECO and AGM Elections
OSTA-AECO recently hosted its Annual General Meeting and conducted elections for its senior positions. The new Vice-President of the Public Education Advocacy Interest Group (AIG), previously known as Public Board Council President, is Savrup Saran from the Thames Valley DSB and her term will begin on August 1, 2023. Savrup will be the main contact and representative for OPSBA and the OSTA-OPSBA Liaison Committee. The Association welcomes Savrup and extends its thank you and best wishes to outgoing PBC President Tiya Patel from the DSB of Niagara, PBC Vice-President Antong Hou from the Ottawa-Carleton DSB, and also to Aisha Mahmoud, from the Halton DSB, who was OSTA-AECO's President.
Dismantling Systemic Racism – Trustee PD Opportunity
The Alberta School Boards Association hosted their latest virtual Speakers' Corner for a national audience on May 1, 2023. The session, "Dismantling systemic racism in and through education", was presented by Dr. Jerome Cranston, Dean of the Faculty of Education at the University of Regina. A video of the session is available. Please note that the video will be available for three months.
Other News Releases and Information