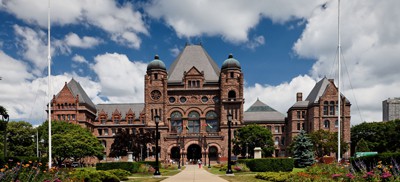 This update includes:
Legislative Business for Week of April 24
Bill 98, Better Schools and Student Outcomes Act, 2023  – Update
OPSBA's 2023 AGM and Program Registration
Other News and Information
Legislative Business for Week of April 24
The Legislative Assembly of Ontario will not be in session next week as MPPs return to their home ridings for constituency week and will resume on May 8, 2023. May's schedule includes 11 sitting days and five in June as MPPs will recess for the summer on June 8, 2023. On April 28, OPSBA shared an initial review of the Grants for Students Needs (GSN).
Bill 98, Better Schools and Student Outcomes Act, 2023
This legislation was introduced on April 17 by Stephen Lecce, Minister of Education.  The bill proposes changes to the Early Childhood Educators Act, 2007, the Education Act, and the Ontario College of Teachers Act, 1996.  The legislation moved quickly last week and received Second Reading on Monday and was then referred to the Standing Committee on Social Policy. That Committee has announced dates for public hearings for the bill and these will occur on May 8 and 9. OPSBA has requested to make an in-person presentation to the Committee and is waiting to hear if we are selected. The work groups are meeting on May 5 and will be discussing the Association's draft submission, which was shared with them earlier this week.
Note:
There are several parts of this proposed legislation that refer to future policies, guidelines and regulations. OPSBA will be requesting to be part of the development of any of these future elements.

 

The Association is also coordinating a comprehensive communications strategy in advance of our planned appearance at Standing Committee, as well as our final submission. Local advocacy templates are expected to be included.
The bill was also posted for commentary on the Ontario's Regulatory Registry with a feedback deadline of May 16.
Anyone wishing to make an oral presentation for Bill 98, needs to register their request by noon on May 1 and written submissions are due by 7 p.m. on May 9.  For more details, visit Notice of hearings, Standing Committee on Social Policy.
Bill 103, Smoke-Free Ontario Amendment Act (Vaping is not for Kids), 2023
This legislation was introduced on April 25 by NDP MPP France Gélinas. The legislation, if passed, makes amendments to the Smoke-Free Ontario Act, 2017 and would ban the sale of "flavoured vapour products."
Current Status: First Reading
REMINDER – OPSBA's 2023 AGM and Program Registration
Join us as we celebrate 35 years of OPSBA! Together we will determine priorities and directions for the coming year. From June 8 to 10, we'll be at the beautiful Blue Mountain Resort for an event packed with professional development, networking opportunities, and exciting speakers. This year's AGM will feature the incredibly inspiring Karl Subban and Njeri Damali Sojourner-Campbell as keynote speakers. Plus, with professional development sessions and plenty of opportunities to connect with fellow trustees, you'll leave with valuable insights and new relationships.
OPSBA's AGM also includes a welcome reception to kick off the event, and we'll be concluding with the President's Dinner on Saturday night. This is your chance to unwind, have fun, and celebrate all the hard work you do as a trustee. Visit the 2023 OPSBA Annual General Meeting and Program registration site, to view the agenda and register today!
Other News Releases and Information