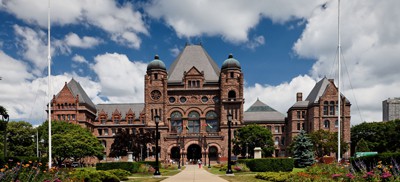 This update includes information about:
Legislative Business for the Week of May 1
Bill 98, Better Schools and Student Outcomes Act, 2023  – Update
Ministry of Education Announcement re: Mental Health Curriculum
Ministry of Education Survey re: in-person Meeting Attendance
DEADLINE REMINDER: Ministry of Education/Osgoode Professional Development Sessions
Other News and Information
Legislative Business for Week of May 1
Members of Provincial Parliament (MPPs) had a constituency week and are back at Queen's Park on May 8, 2023. It is expected that Mitzie Hunter will officially resign as MPP for the riding of Scarborough – Guildwood on May 10 to run for Mayor of Toronto in the upcoming by-election. There are now 65 registered contestants in the mayor's race — a city record. There is no information about which Liberal member will take on the Education Critic portfolio. The legislature has begun looking for successors for auditor general Bonnie Lysyk and financial accountability officer Peter Weltman, whose terms are up on September 2 and May 6, respectively.
The coronation of King Charles III will take place May 6 and there will be a "Fun Royal Fair" held on the south lawn of Queen's Park from noon until 6 p.m. to celebrate the occasion. The festivities will begin with a flag-raising ceremony, 21-gun salute and Indigenous drumming at 11:15 a.m., with Lt.-Gov. Elizabeth Dowdeswell, Premier Doug Ford, Speaker Ted Arnott and Indigenous leaders presiding. The fair will be free and include carnival rides, live entertainment, free food and exhibitions from the Art Gallery of Ontario, Ontario Science Centre, Royal Botanical Gardens, Royal Ontario Museum, Upper Canada Village and more. Provincial parks across the province will also have free admission that day.
Bill 98, Better Schools and Student Outcomes Act, 2023
This legislation was introduced on April 17 by Stephen Lecce, Minister of Education.  The bill proposes changes to the Early Childhood Educators Act, 2007, the Education Act, and the Ontario College of Teachers Act, 1996.  The Association did submit a request to appear before the Standing Committee on Social Policy and were granted a time on May 9 at 3:00 pm.  OPSBA's President, Cathy Abraham, will deliver remarks based on our submission, which has been drafted with input based on past commentary, senior staff (labour, program, policy and finance), legal counsel, comments expressed at the OPSBA Board of Directors meeting last weekend, and the collective feedback from OPSBA's two work groups – Education Program and Policy Development.
After the two days of public hearings, the Committee will meet for a clause-by-clause review when amendments are presented and voted on. The bill then returns to the Legislative Assembly for Third Reading, which we expect will occur the week of May 15.
Our written submission is comprehensive and includes detailed recommendation and comments on the following areas:
Provincial Priorities
Director of Education Performance Appraisal
Integrity Commissioner Process
Ministerial Direction of Surplus Property
Accelerated Apprenticeships Pathways
Training for School Board Trustees
Limits on Spending Envelopes
Parental Communications
Other individual and groups presenting next week have been posted and information is available on the Legislative Assembly's Standing Committee on Social Policy webpage.
Note: There are two ways in which to provide feedback on Bill 98:
Standing Committee on Social Policy — Feedback deadline is May 9, 2023 at 7:00 pm

Choose Bill 98, Better Schools and Student Outcomes Act, 2023
Choose submit written material
Fill in contact information and upload written submission document

Ontario's Regulatory Registry — Feedback deadline of May 16, 2023
Ministry of Education Announcement re: Mental Health Curriculum
Earlier this week, the Minister of Education participated in a news conference, along with Associate Mental Health Minister Michael Tibollo, to announce the introduction of a new mental health literacy curriculum in schools in the next school year for Grade 7 and 8 students.  It will be expanded to Grade 10 and made mandatory for students by the fall of 2024. The government is also planning to spend $12 million this year and $14 million next year to provide mental health supports to students during summer breaks, by letting them access the same mental health professionals they see at their schools year-round.
To see OPSBA President Cathy Abraham's comments, visit Statement on the announcement of new mental health learning.
Ministry of Education Survey re: in-person Meeting Attendance
The Ministry of Education has launched a survey to examine the impact of physical (in-person) attendance requirements for board and board committee meetings, particularly on geographically large, northern and rural boards. The ministry is seeking input from board chairs, board members, chairs and members of certain committees, Directors of Education and supervisory officers. The feedback collected will help inform potential amendments to Ontario Regulation 463/97: "Electronic Meetings and Meeting Attendance".
There are a total of 19 questions – most of them multiple choice; see Survey in PDF. The survey deadline is May 19, 2023. OPSBA will respond to the survey through our work groups and request an extension if need be.
REMINDER: Ministry of Education/Osgoode Professional Development Sessions for School Board Leaders
The Ministry of Education is continuing its partnership with York University's Osgoode Hall Law School to provide a new two-part human rights professional development program (see program flyer). These follow the winter/spring 2021 program that focused on anti-Black racism and anti-Indigenous racism.
The 2023 program will consist of two half-day, live online sessions and is offered at a price of $245. It is designed for trustees, student trustees, directors of education and board senior leadership. Upon completion of both sessions, participants will be eligible to receive a confirmation of attendance and participation.
Disability Rights in Public Education – This program will provide school board leaders and trustees with a foundational understanding of disability rights in publicly funded education. Dates: Sat., May 13, 9:30 a.m. to 1 p.m. OR Tues., May 23, 5:30 p.m. to 9 p.m.
Hate Activity in School Boards – This session will provide a foundational understanding of manifestations of hate and discrimination relevant to Ontario's publicly funded school boards. Dates TBD – will launch in Fall 2023
Registration is now open for these programs. For more information, visit the OsgoodePD website or email education@osgoode.yorku.ca.
Other News Releases and Information