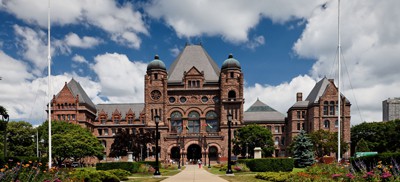 This update incudes news on:
Recent Legislative Business – Week of September 4
OPSBA Advocacy Actions and Activities – Good Governance Workshops: OPSBA Leaders Academy
Ministry of Education Communications and Information
CIVIX Event – Educating for Democracy Symposium
Other News and Information
Recent Legislative Business
The Legislative Assembly of Ontario remains adjourned for summer recess and returns on September 25, 2023. Many MPPs will be attending the International Plowing Match, which starts on September 19 and is being held in Bowling Green, Ontario. The Premier held a press conference at Queen's Park on September 4 to formally announce the cabinet shuffle that took place in the wake of former municipal affairs minister Steve Clark's resignation on Labour Day. Paul Calandra is the new municipal affairs and housing minister, with Stan Cho replacing him as long-term care minister. Meanwhile, Todd McCarthy joined cabinet for the first time, replacing Cho as associate transportation minister. Calandra is keeping his other roles as government house leader and legislative affairs minister. To view the news release and additional details, visit the news release, Premier Doug Ford Renews Team that will Deliver on Promise to Build Ontario.
Bonnie Lysyk's term as Ontario Auditor General has officially ended; the office is currently being helmed by acting AG Nick Stavropoulos with no replacement names yet. A retirement celebration was held for her at the legislature.  She became the 13th Auditor General of Ontario in September 2013, after having previously served as Provincial Auditor of Saskatchewan, and Deputy Auditor General and Chief Operating Officer of Manitoba. The Auditor General is appointed by the Legislative Assembly of Ontario for a 10-year term.
The NDP's caucus had a strategic planning retreat this week in Kitchener ahead of the House returning at the end of the month.  The nomination period for the Liberal Party leadership campaign has closed, with Bonnie Crombie, Nate Erskine-Smith, Ted Hsu, Yasir Naqvi and Adil Shamji making up the official slate of candidates.  The deadline for new members to sign up is September 11 and the first debate will be held in Thunder Bay on September 14.
Of interest: The legislature is currently accepting applications from students in Grades 10 to 12 who want to take part in the upcoming model parliament scheduled for February 28. The deadline for applications is October 15.
OPSBA Advocacy Actions and Activities
Good Governance Workshops: OPSBA Leaders Academy
This fall, OPSBA is introducing an exciting lineup of Good Governance Workshops to support trustees in their vital governance roles. We invite you to join in the OPSBA Leaders Academy, a virtual platform where we will provide impactful professional development. Our goal is to equip you with the essential tools you need to be an excellent board member and leader. 
Back by popular demand, and in follow up to Marion Thomson Howell's sold out session at OPSBA's June AGM, join us on September for  a session on how great boards meet!
In the Boardroom: How Great Boards Meet. Facilitated by Marion Thomson Howell
Wednesday, September 20, 2023 
12 to 1 p.m. via Zoom 
About the Workshop 
The best board meetings are ones in which trustees engage in meaningful discussion and make decisions that advance the objectives of the school system.
Challenging meetings can happen when, for example, trustees focus too much on operational issues that should be left to staff and run on for hours into the night.
This workshop will highlight best practices that reflect how to lead and participate in great meetings and avoid getting trapped into practices that create challenges for boards to achieve great meetings.
To register and secure your spot, visit OPSBA Leaders Academy. 
Please note workshops are open only to OPSBA trustees, directors of education and governance staff at local boards.
 Ministry of Education Communications & Information
CIVIX Event – Educating for Democracy Symposium
CIVIX will be hosting a symposium from 1 to 5:45 p.m. on September 27 at the Globe and Mail Centre to discuss challenges facing our democracy and the outlook and opportunities for civic education. Speakers will include Joel Westheimer (University of Ottawa), Elizabeth Dubois (University of Ottawa), Elamin Abdelmahmoud (CBC), Sanjay Ruparelia (TMU), Angela Vemic (OISE) and Kate Charette (New Brunswick Department of Education), plus other panelists. A reception will follow the symposium to celebrate CIVIX's 20th anniversary.
For more information and to purchase tickets, please visit: Educating for Democracy
Other News Releases and Information