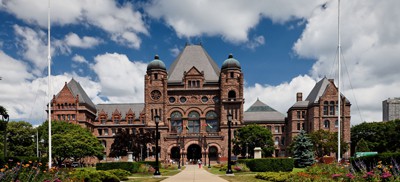 The Legislative Assembly of Ontario is on winter recess with Members of Provincial Parliament returning on February 22, 2022.
COVID-19 Update / Return to School Winter 2022
On  January 12, Minister Stephen Lecce confirmed that Ontario's publicly funded schools would be returning to in-class learning on January 17. However, many of Ontario's school boards closed schools today, January 17, due to a large snowstorm. The announcement included news that school-based vaccine clinics for youth and staff would be launched across the province, along with a new deployment of rapid antigen tests. More than 3.9 million rapid antigen tests are being shipped to school boards this week, with additional tests to be delivered next week.
See the government backgrounder
See the OPSBA statement in response
On January 10, Minister Lecce issued a statement on Ontario's agreement with the Ontario Teachers' Federation (OTF) to increase the number of days a retiree can work from 50 to 95, saying, "We are seeing staff shortages impacting all sectors of the economy. Well before Omicron came to Ontario, school boards were reporting high rates of absenteeism from education staff. We need staff in order to continue providing live teacher-led remote learning and safely operate our schools when students return to in-person learning."
Finally,on January 8, the government announced  additional vaccination clinics in the Greater Toronto and Hamilton Area (GTHA) that would be providing accelerated access to COVID-19 booster shots for education and child care staff.
Recent memos and documents include:
January 14 Memo – Attendance Reporting Tool Update and Update Guide COVID-19 School Absences Reporting Tool
January 12 Memo – Ministry of Education Update
January 10 Guidance Document – COVID-19: Interim Guidance for Schools and Child Care: Omicron Surge
January 10 Memo – Temporary Amendment to the Ontario Teachers' Pension Plan (OTPP) 50-day re-employment rule for the 2021-22 School Year
January 7 Memo – Vaccination Clinics for Education and Child Care Staff within the Greater Toronto and Hamilton Area (GTHA)
REMINDER: 2022 Provincial Pre-Budget Consultations
The Standing Committee on Finance and Economic Affairs will be conducting pre-budget consultations across the province during the month of January in the following cities and regions: North, Ottawa, Eastern Region, Greater Toronto and Hamilton Area, Southwest and Central. The submission deadline for written responses is January 26, 2022. OPSBA will send a modified version of its 2022-23 Education Funding/Grants for Student Needs (GSN) submission.
On January 14, the Ministry of Finance announced additional ways for Ontarians to share their input on provincial budget directions. Individuals can participate in an online survey or submit their suggestions by February 11, 2022. The 2022 Budget is to be delivered by March 31, 2022. The online survey includes nine multiple choice questions, including pandemic supports and other budget priorities. Question five includes an option for education and mental health funding/support. "When you think about your community, what services or resources could use more government support?"
For reference, see online survey (pdf)
For more information, visit 2022 Budget consultations | ontario.ca
REMINDER: OPSBA's 2022 Public Education Symposium
The Association's annual Public Education Symposium (PES) will occur virtually on January 28, 2022. PES is a high-impact professional development experience where public school board trustees from across the province can learn, collaborate and connect. This year's symposium will focus on the future of public education in the face of COVID-19. School boards have felt the profound impact of the pandemic and are ready to look forward and support Ontario's students in our "new normal." We have a number of exciting speakers scheduled, including Randell Adjei (Ontario's First Poet Laureate) and Yale Professor and author Dr. Nicholas Christakis.
For more information, visit Public Education Symposium – OPSBA
Other News Releases and Information