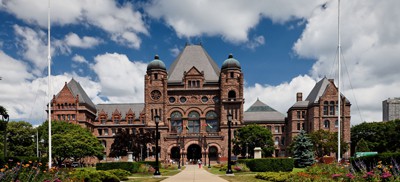 The Legislative Assembly of Ontario resumes today, October 4, 2021 when Lieutenant-Governor Elizabeth Dowdeswell delivers the speech from the throne at 9 a.m.
COVID-19 Update / Return to School Fall 2021
As of the morning of October 1, 1,624 cases of COVID-19 have been reported in publicly funded schools in the past 14 days. Of those cases, 1,446 are students, 174 are staff, and four are not identified. Five of the 4,844 schools in the province are currently closed.
On September 28, Pfizer and BioNTech announced that they have submitted data to the U.S. Food and Drug Administration from the Phase 2/3 Trial of their COVID-19 vaccine in children ages five to 11. It is anticipated that they will do the same with Health Canada shortly.
On September 29, media reported that the Ontario government told agencies tasked with distributing rapid antigen COVID-19 tests to stop distributing them to families, who have been using them for asymptomatic testing in some regions of the province. Dr. Kieran Moore, Chief Medical Officer of Health, said the program is intended for workplaces only and that the province is reviewing its asymptomatic testing in schools strategy. Quebec is currently sending rapid tests to its elementary schools, while on September 29, the Nova Scotia government said it would be giving them to all families with children from preschool age to Grade 6.
On October 1, a memo regarding Updates to the School Screening Tool for the 2021-22 School Year was issued. No policy changes have been made but clarity was provided for staff, visitors and childcare settings.
Trustee Code of Conduct Consultations 2021
OPSBA is preparing its response to the Ministry of Education's Code of Conduct consultations. The Association's Policy Development Work Team will provide an official response to both the online public survey and the regulatory posting.
Reminder:  All trustees are encouraged to participate in the online survey. The deadline is November 1, 2021. Also, OPSBA has been invited to a stakeholder consultation in October and information about that will be provided when details are confirmed.
Local Government Week (LGW) – October 18-22, 2021 #LocalGovWeek
LGW aims to increase youth and public awareness about the important role local government plays in our communities. Trustees should follow their board protocols for setting up any possible virtual visits with Grade 5 and Grade 10 Civics and Careers classes. Last year, OPSBA profiled the different types of trustees with videos by OPSBA President Cathy Abraham, ITC Chair Elaine Johnston, Bloorview School Authority Trustee Rick Volpe, OSTA-AECO's Mahek Dhaliwal, and a trustee photo montage. This year, we will profile the breadth of OPSBA and the important work of trustees with videos from our Regional Chairs and the boards and school authorities from the Association's five regions. Resources will be posted on our website, including the video for Above and Beyond.
National Day for Truth and Reconciliation: September 30, 2021
This day of recognition was created by the federal government through the enactment of Bill C-5 in June to fulfill the 80th call to action of the Truth and Reconciliation Commission, which urges the creation of a statutory holiday to "ensure that public commemoration of the history and legacy of residential schools remains a vital component of the reconciliation process." It honours First Nations, Inuit and Métis residential school survivors, their families, and communities, as a vital part in the process of reconciliation. Traditionally, this date has been known as Orange Shirt Day. Guided by the OPSBA Indigenous Trustees' Council (ITC), OPSBA has highlighted the work of school boards in commemorating and honouring this day. In addition, the Association, through the ITC, has advocated in the following ways:
A quote from Chair Johnston in Minister Lecce and Minister Rickford's announcement on Wednesday
Posts on OPSBA's Twitter, Instagram and Facebook feeds
Other News Releases and Information