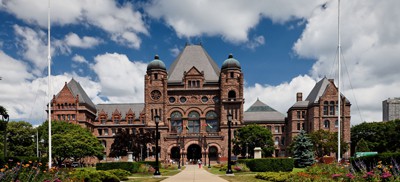 This update includes news about:
Legislative Business for the Week of June 19
Update: Bill 98, Better Schools and Student Outcomes Act, 2023
Ministry of Education Communications
Other News and Information
Legislative Business for Week of June 19
The Legislative Assembly of Ontario has adjourned for summer recess. This week, the Ministry of Education welcomed its new Deputy Minister, Kate Manson-Smith. She participated in yesterday's bi-weekly call with school board chairs, which will take a break for the summer. OPSBA has reached out to the new DM and will be setting up a meeting with the senior team to discuss the Association's priorities and advocacy plans.
This legislation was introduced by Minister of Education Stephen Lecce and received Royal Assent on June 8, 2023.  As part of its next step in the consultation process, the government has posted information regarding three regulations which are available on Ontario's Regulatory Registry website. OPSBA's senior staff have created a draft submission which has been shared with the Education Program and Policy Development Work Groups for their feedback and input. This will be sent in to the ministry and meet the deadline of July 12, 2023.
Ministry of Education Communications
Other News Releases and Information